About this Trail
Historyworks is piloting a variety of trails in 2015 and 2016 using new technology, collaborating with ARM to use bluetooth beacons. The beacon trails for Festival of Ideas and for Cambridge History Festival and the Science Festival will all be using the same technology, so please see below the instructions for how to navigate the physical web and find beacons using your smartphone or tablet."
Instructions for iOS (pdf)
Instructions for Android (pdf)
Clicking to Connectivity means that our website pages here are a bit crazy whilst we code the project. Do join us in this experiment which will be launched on Thursday, 29th October as part of the Festival of Ideas in Cambridge. Our partners at Great St Mary's on the Market Square CB2 3PQ will be hosting the project as a FREE 'drop in' event from 2pm to 7pm, with the launch of the technology involving singing and history at 5pm followed by ibeacon talks given by our ARM collaborator Jonny Austin from 5.30pm. Our ibeacons will be live until 7pm and volunteers will be in situ within the Church and at the Marketplace to help the public navigate the topics and the tech!
However, if you want to create some public art before the geek action, children and their families, students and our DTP cohort, are especially welcome to drop in any time between 2pm and 7pm to participate at the art table, capture their work in the camera booth, test out the new heritage touch screens. In addition, from 2pm to 5pm we are offering trips to view the area from up the Church Tower for our community connect to the city, available for free for Abbey Ward residents, Abbey Meadows families and friends, and our Festival of Ideas Volunteers!
Clicking to Connectivity is a an experimental public art project using digital technology with the art subjects inspired by local history, using new ibeacon technology to host a trail of creative pieces, including poems and films, and thumbnails of quirky and unique historical topics to give audiences fresh insights to view the Cambridge Market Place and the long history of Cambridge 'town' and 'gown' located at Great St Mary's Church on the Market.
Children and their Teachers from Abbey Meadows School have been working with Historyworks to co-create poems, songs and more for this new technology pilot which will be extended from the Market Place all the way back to Abbey Meadows as a 'scavenger trail' later on in the project. If you have any questions, please contact Helen Weinstein, Director of Historyworks, on historyworkstv@gmail.com
All the history and art works have been co-created with the team at Historyworks starring the rap artist, Inja Hue, and the singing teacher, Mario Satchwell, and the primary education advisor, Tizzy Faller. Film and Photography and Audio have been captured by all team members, but especially by Helen Weinstein, Jon Calver, and Ross Casswell. Much of the historical research would not have been completed without the excellent resources at the Cambridgeshire Collection at the City Library and the team work from the Doctoral Training Programme at the University of Cambridge, whose students are rising to the challenge of learning how to translate their research skills for mass audiences.
The aim of the project is to allow a new method of place-making, by sharing historical stories specific to an area, and to inspire a visceral connection to these locations by supporting young people to co-create artworks in film and sound, words and voices which are then edited into soundfiles and films which can be coded for the public to enjoy and 'bump into' public art and local history as an ibeacon trail. We hope you enjoy the experiment!
For those with stamina and an interest in innovation and creativity, please come along to 'Makespace' for more tech chat from 7pm to 9pm. Location is four minutes walk away from the Market Square down the snickleway on Silver Street which will be signposted and maps available at Great St Mary's. On show at 'Makespace' will be a bunch of engineering creatives showcasing 3 D printers and laser cutters and their inventions!
The next pages are the thumbnails for the history locations to which we will be adding further artworks as they are co-created and submitted over the life of this experimental phase of the project. All Welcome!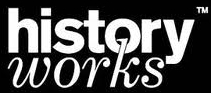 » Work with us