A Schoolboy Sailor in World War One
Trail script by Historyworks, read by Michael Rosen.
You can either listen to the audio and/or read the script below.
To find the teacher resources including powerpoints and laminates click here.
Christopher Cooke was one of Cambridge's youngest war heroes. He was only 15 when he survived a disaster which proved that the deadly German U-boats had changed naval warfare forever. As a cadet at the Royal Naval College, Christopher was sent to sea on HMS Aboukir as soon as the First World War began. On 22 September 1914, Christopher was asleep in his hammock as HMS Aboukir sailed near the coast of Holland when a torpedo struck. As the cruiser sank, Christopher swam towards the Aboukir's sister ship in his pyjamas. Before he could reach safety, two British cruisers were torpedoed and sunk by the German submarines. In total, 1,459 men died in the disaster. Christopher had learned to swim in the River Cam at Newnham. He managed to stay afloat in the icy North Sea until he was rescued by a Lowestoft fishing trawler called the Coriander. Christopher returned to Cambridge and became a local celebrity for a few days, telling the story of his lucky escape at high table in the colleges. Tragically, Christopher died in the accidental explosion of HMS Vanguard at Scapa Flow on 9 July 1917. He was 17 and you can see his name on the war memorial in Great St Mary's. His brother, Nicholas, was killed in the Second World War.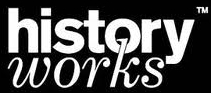 » Work with us