Town Meets Gown at Great St Mary's
Trail script by Historyworks.
You can read the script below.
To find the teacher resources including powerpoints and laminates click here.
Nowadays, Cambridge people mix well with those who come to the city's world famous University. Things haven't always been this way, though. When the University first came to Cambridge in 1209, there were mixed feelings. Dons and students were a potential gold mine for this small market town in the fens, as the academics needed to buy food and drink, books and stationary, rent rooms, do laundry, hire cooks and cleaners. However, there was often fighting, especially as the University enjoyed favour from monarchs for special privileges, so King Henry III brought together both sides in 1268 and made them swear to live peacefully. However tension did not go away as the Colleges became the landowners, charging high rents to local people. Resentment at the power and wealth of the University turned nasty in 1381, when the townspeople ransacked Great St Mary's and burned important University documents in the market place for all to see. Today, Great St Mary's stands as a symbol of local co-operation and enrichment, with national events jointly celebrated here. For example, in August 2014 the city and University came together to mark the 100th anniversary of the beginning of World War I to honour and commemorate the sacrifice of the men and women, both 'town' and 'gown', who fought and died.
Illustration from primary school student of town vs gown relationships:
Please watch the Historyworks video filmed in Great St Mary's Church of University and town community choirs singing together "Vela Vela Segabone" which means 'Come Let us See You. We Come Together in Harmony', a great sentiment for the desire for a good relationship for 'town' and 'gown' in the 21st century: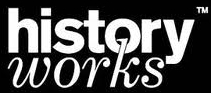 » Work with us