The Bells & Chimes of Great St Mary's
Trail script by Historyworks, read by Michael Rosen.
You can either listen to the audio and/or read the script below.
To find the teacher resources including powerpoints and laminates click here.
There have been bells at Great St Mary's from at least 1303 and they rang to call everyone to Church services; to open the town Corn market; to toll for births, marriages and deaths; and to announce the start of University meetings and lectures. They rang out for great events like royal coronations and victories in battles; but also tolled every evening to remind local people to cover over the fires in their hearths for the night and this continued until the outbreak of the Second World War. And because the tower was not completed until 1608, the bells were hung on temporary frames, located both inside and outside the Church door, and in the church yard by the market, where the ringers stood using long ropes. The belfry was completed in 1596 with four bells. However, now there are thirteen new bells, all cast in 2009 as part of the 800th anniversary of Cambridge University. You can find the belfry when you walk up the stairs of the tower, and you will be able to see all these bells in the bellchamber. What is even more distinctive about Great St Mary's is the noise made by the chimes of the clock. There has been a clock on Great St Mary's above the door since 1577, when there were very few public clocks. The tune of the chimes are known as the 'Cambridge Quarters' and have become very famous because they were copied for the 'Westminster Chimes' of Big Ben at the Houses of Parliament. Not everyone knows that our Cambridge chimes were the first bongs!
Here is a new song by CBBC's Dave Cohen co-created with Helen Weinstein which the children of Cambridge are learning to sing:
https://audioboom.com/boos/4243534-great-st-mary-s-chimes-song
Here are some artworks from primary school children in response to this story:
https://www.flickr.com/photos/historyworks/22434172937/in/album-72157660032711059/
https://www.flickr.com/photos/historyworks/22852529935/in/album-72157660032711059/
You can hear young people from Abbey Meadows having a go at reenacting the bongs of Great St Mary's here: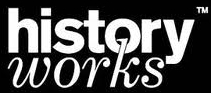 » Work with us