Jewish Synagogue at the Guildhall
Trail script by Historyworks, read by Michael Rosen.
You can either listen to the audio and/or read the script below.
To find the teacher resources including powerpoints and laminates click
here.
Did you know that the area close to the Guildhall and Market Place used to be called 'the Jewry' in the 12th and 13th Centuries? The Jewry is not an old and odd way of spelling 'jewellery'. Even though this area in Cambridge is indeed a real gem, the name comes from the fact that the area used to be a hub for the Cambridge Jewish community. Although the Jewry area of Cambridge was marked on earliest maps to be located around All Saints (where the craft market is held), in the early days the Jewry stretched from the Guildhall down to the Round Church. The Jewish Synagogue was beneath the very site of today's Guildhall and adjacent there used to be the house of a wealthy Jew named Benjamin. Benjamin's house was eventually taken from him in 1224 by King Henry II and used as a terrifying prison. The Jewish community was discriminated against and exiled from England in 1290 and did not return again to Cambridge in numbers until Jewish intellectuals and refugees joined the University and settled between the 1890s and 1940s onwards. The Jewish community is now thriving and there is more than one Jewish congregation. What a story for this area of town!
Here is a drawing from a very young child responding to the story: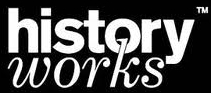 » Work with us