About Creating My Cambridge
Historyworks has devised a public art project for Schools and Museums in Cambridge that is based on historical objects and places, to provide online resources showing a variety of ways for Schools to use drama & poetry, history & music for creative work with primary children to increase the awareness & accessibility of the cultural assets that Cambridge has to offer, especially to give the teachers and children a guide to historical people & places as a focus to inspire creative writing and art work, and at the same time offer deeper sense of connectivity to their area.
The Historyworks project design was shaped with the famous poet, Michael Rosen and the CBBC's Horrible Histories, songwirter, Dave Cohen, for creative writing to be inspired by 'History beneath your feet'. It has a leading public historian, Helen Weinstein, translating historical research for teachers and the community based on her decades of work producing programmes and teacher materials for BBC, with free resources so that participating schools and community groups can enjoy the poetry and songs by the lead artists, but also to use all the history resources and creative writing lesson plans provided by the Historyworks team on this website.
This is very timely as local history was included in the National Curriculum for History from September 2015, and schools need easily accessible history resources to use. We've found a good example of best practice at the British Museum using objects for a new resource for teachers, see Teaching History Through 100 Objects
But the ethos of the Historyworks project will be very different because the school participants engage with the past of Cambridge in a participatory way, and to foster a creative response to the past, Historyworks provides resources for schools. Do find lesson plans, and historical maps, and powerpoints for Cambridge topics here:
http://www.creatingmycambridge.com/songs-creative/resources/other-cambridge-projects/
What is important about this project, is that history is presented in a holistic way, because the feedback from Cambridge primary school teachers was to prioritize workshops and lesson plans with our artists, so that the 'History beneath your feet' project would be suitable for English and Geography, Music and IT, with the history being the inspiration for creative writing and place-making and mapping Cambridge!
Therefore we've responsed to Schools saying that they will find it super useful if Historyworks devises materials that can be used not only in History but useful for teaching other subjects, cross-curricula, and because the project is about place-making it involves not only History and Geography, and because we are asking children to use their voices, to extend their repertoire of creative writing with songs and poems and journalism, therefore the CreatingMyCambridge project is very suitable for English, Geography, Music, and IT, as we've started to develop STEAM resources for going into IT if the children are interested in model-making, engineering challenges, or making animations/their own films.
Historyworks has won funding for 'Creating My Cambridge' in 2015 and 2016 and 2017 and 2018 to allow for the development of a range of public history and place-making projects through public art and music funding, which includes Arts Council England, S106 funding managed by Cambridge City Council, and funding from Arts Council England managed by the Norwich and Norfolk Festival Bridge, and the STEM community funding at Marshalls Aerospace, building on the previous music awards from John Lewis community fund, and CaMEO at the Education and Outreach funding at the University's Music Department.
The feedback from schools involved in our recent projects under the umbrella of "Creating My Cambridge" is that they really enjoyed learning about the past of their city in a creative context. They were thrilled that the famous poet, Michael Rosen and the songwriter, Dave Cohen have written lyrics about Cambridge's people and places. It has also been an additional bonus to have singing teachers funded by Historyworks coming into schools for special singing assemblies, and also for lyrics to be adapted for melodies by Mario Satchwell, Kirsty Martin, and Bethany Kirby. Schools have also highly rated the history walks led by Helen Weinstein and the history trails co-created with Historyworks, leading from the front door of schools into the heart of Cambridge.
School also highly rated singing with others, and peer to peer learning was a memorable activity. We have therefore offered several co-creation art projects whereby children co-create their own poetry and songs, which are audio recorded or filmed, with children performing their poems and songs for others to enjoy or learn. These songs and poems will be 'pinned' on the history trails for each school alongside the poems and songs by Michael Rosen, Dave Cohen, Kirsty Martin, and Bethany Kirby. These are freely available on this website for the schools and the wider community to engage with the history of Cambridge, and to bring the past closer to home! The initiative at Cambridge called "My Cambridge" has an Advisory Board who offered collaboration, and suggested that the history trails project at Historyworks for 'Creating My Cambridge: History Beneath Your Feet' could be a project that then could be rolled out across Cambridge over the next years which they could support and facilitate our Historyworks "Creating My Cambridge" products being added to the curriculum pages for Cambridge.
The schools have warmly supported Historyworks' activities, where we've focused thus far on Years 4 to 6 in primary, but would be open to working with older children and young adults; and we've used our funding on each occasion we've run a workshop on new activity, to include these in our 'Creating My Cambridge" resources so that we are freely sharing what we've produced beyond the partnering schools.
Finally, a very important value of the project is for the children's creative writing and co-created productions should be showcased in their classrooms and school assemblies, and projected and performed at community events and heritage attractions, so we've been adding texts and photos and films of children performing songs, raps, poetry, film making. All those published have consent from their parents/carers and have been a terrific way to share and celebrate all the fantastic work the children have produced in our workshops alongside the poet, Michael Rosen, the historian, Helen Weinstein; the rapper, Inja; the music leaders Tizzy Faller and Mario Satchwell; the CBBC's Horrible Histories songwriters and jokewriters, Dave Cohen and Henri Ward, and the music arrangers Kirsty Martin and Bethany Kirby.
Do please browse the resources sections and multi-media sections of this website, and enjoy!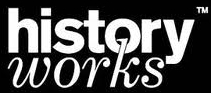 » Work with us