Dave Cohen
Writing the song lyrics for 'Horrible Histories' has become one of the most rewarding jobs I've done. I've learned so much about history, and been introduced to people and projects I would never have come across in my narrow world of comedy.
I was delighted to be asked to write for the Creating My Cambridge project, and to come up with the songs for the Pumping Station at Cambridge Museum of Technology. I've written a song called "What Shall We Do With the Drinking Water" about the Victorian problems of sewage and refuse polluting the water resolved by the building of the Pumping Station in 1894. I've also written a song about the amazing activist, Eglantyne Jebb, who not only campaigned for better living conditions and clean water supplies for people living and working in Cambridge, she also was a Suffragette, and then a campaigner for Refugees going on to be the co-founder of 'Save the Children". For warm up songs, I've written some fun rounds about the importance of the River Cam, and the Cambridge Chimes at Great St Mary's, and the History of how Cambridge grew from a small market town to a well connected trading place summed up in the Arms of Castle, Bridge, River, Ships. I'm looking forward to hearing them live!...
Previously, I've been with Historyworks at several schools leading workshops to inspire and support children to write their own rhymes and jokes based on local history people and places in their areas and I'm looking forward to doing more in the Creating My Cambridge: Sounds of Steam & Making Magical Music projects.
In 2014 I first came to Cambridge to collaborate with Helen Weinstein to write some very special songs and rounds, commissioned by Historyworks for the "Cycle of Songs" to mark the Tour de France coming to Cambridge. I wrote a round and the rap for the Thomas Hobson story which many hundreds of primary children have learnt to sing. I also wrote a longer biographical song called "Hooray for Hobson" in the style of a rap lyric which was set to music by the composer, Karen Wimhurst. The rap was fun and I hope it brings the tale to life, but for me telling the full story of 'Hobson's Choice' in a round, using only a dozen words or so, was the greatest challenge.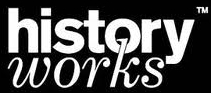 » Work with us