Tower of Great St Mary's
Trail script by Historyworks.
You can read the script below.
To find the teacher resources including powerpoints and laminates click here.
The first mention of Great St Mary's in the records is 1205 when it was known as "St Mary-by-the-market'. When the first teachers and students arrived in 1209, it was soon taken over as the place for lectures and meetings to serve the University, until a Senate House was built across the road in 1730. Before that, there was a time of crisis when the original wooden Church burnt to the ground in 1290, surrounded as it was then by timber-framed shops and stalls with thatched roofs all highly flammable. This called for a stone construction, and it took a long time to build the tower. It was John Wastell, the master mason from King's Chapel, who oversaw the works, transporting stone from Weldon quarry by river. Building stopped and started due to lack of funds and a temporary thatched roof was made to protect the stonework from frost. The original plan to build an 80 foot spire was abandoned. To help source local stone, some was recycled from the ruins of Abbeys, even using stone from Barnwell Priory, taken after Henry VIII's dissolution of the monasteries. Tragically, one of the churchwardens was killed in an accident, and you can find graffiti up the tower staircase clearly dated 1607 and a plaque in the Church saying: "Here John Warren sleeps among the dead, Who with the Church his own life finished." At last, in 1608 the tower was finally completed and now stands 114 foot tall, and because there is no spire instead there is space for a great viewing platform to see over the entire city and suburbs.
Here are some artworks by primary school pupils illustrating their responses to the story:
Please do listen to a piece written and performed by a pupil from Abbey Meadows describing their experience of the tower: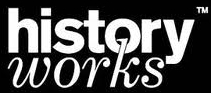 » Work with us