Queens & Kings at Great St Mary's
In the summer of 1564, Queen Elizabeth I came to Cambridge, her only visit to the university city throughout her long reign. The students and professors of the Tudor University as well as residents of the town began preparing frantically for her arrival: the cross in the market square was painted, the churchyard and the streets were covered in sand (to hide the sewage and rubbish underneath!), and stores of food collected.
When Queen Elizabeth entered the city, she was met with cheers and trumpeters playing. But because the bell tower was still not finished, the Church was fined for failing to peal out the bells to announce her arrival! Elizabeth wore pearls and precious stones but no crown on her head, and was 'dressed in a gown of black velvet' and 'a hat that was spangled with gold'. She was entertained throughout her stay by members of the University, who put on plays and lectures for her.
A particularly memorable event was a disputation (a type of debate in front of an audience) held in Great St Mary's Church. Scholars from the University debated with each other whether it was better to eat more for lunch than for dinner. The young Queen didn't seem to enjoy it much, commenting that the scholars were very shabbily dressed in torn and muddy robes, and complaining that she couldn't hear them as they mumbled too much! She promised to give generously to the University like her Grandfather before her, but she never did!
Download History Story Laminate Here
Read full History Story Here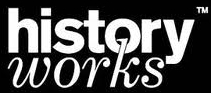 » Work with us