Great Market Fire of 1849
The Cambridge Marketplace is what it is today as a result of the Great Fire. This took place on the night of Saturday 15th September 1849, when a blaze broke out at half past midnight at a clothier's shop full of textiles. In those times, there were wooden houses and workshops erected like a shanty town in the middle of what is now the Market Square, and spreading down Petty Curry and Peas Hill.
Even Great St Mary's had shops with upstairs dwellings leaning on the east wall, which meant if you looked up in Church you could see into neighbours' bedrooms! It was therefore easy for a fire to spread because of the clusters of wooden structures.
Water from Hobson's Fountain should have been used to quickly put out the fire, but the key to the Conduit had been mislaid in the panic so the townspeople had to put the fire out with buckets, forming a long chain from the river. Newspaper reports describe when the Chemist shop caught fire, that the chemicals turned the flames every colour of the rainbow like a firework display! Thankfully no-one died when many structures in and around the market were burnt to the ground. The extra space gave the marketplace its modern shape.
Download History Story Laminate Here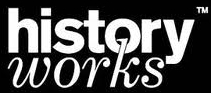 » Work with us