Datum Point & Cambridge Milestones
What many people don't know is that Great St Mary's is the official centre of Cambridge and has been so since 1725. Nationally, maps were printed as engravings and became popular in small pocket forms in the 1600s, with Ogilby's "Road Maps of England and Wales" published in 1675 becoming the best seller because it illustrated main routes with distances and landmarks, the app maps of their day! In Cambridge mapping distances became more accurate in the 1720s when a Dr William Warren began measuring the roads out of Cambridge with a sixty-six-foot surveyor's chain and setting up milestones to guide travellers.
During World War Two, when German invasion became a threat, the markers were hidden in roadside ditches. Warren chose the door of Great St Mary's as his milestone starting point which is why today there is a datum disc set up in the wall. It is claimed that the Warren milestones were the first 'true' milestones erected in Britain since Roman times!
We've chosen this disc as an emblem of our project, "Clicking to Connectivity" bringing in communities from outside the centre of the city, to learn local history, share knowledge and their creativity, inspired by their experiences of their routes to the centre.
Download History Story Laminate Here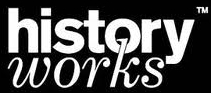 » Work with us