Newspaper Articles
---
The many faces of Michael Rosen as he entertains 440 pupils from Cambridge for Historyworks
PUBLISHED: 00:20 11 November 2017 | UPDATED: 00:33 11 November 2017
Top poet hosts creative workshop at Coleridge Community College.
Michael Rosen at Coleridge Community College. Picture: Keith Heppell
Top poet and writer Michael Rosen hosted a creative workshop for 440 Cambridge schoolchildren as part of a Historyworks project.
Entitled Rhythm, Rhymes and the Railways, the project was led by Historyworks founder Helen Weinstein. She has been researching diverse Cambridge histories to inspire poems and songs about local people and places.
Michael Rosen with pupils of five schools participating in the Historyworks event at Coleridge Community College. Picture: Keith Heppell
The event was held at Coleridge Community College and Mr Rosen performed his new poem about the railways coming to Cambridge in 1845, which he did in front of hundreds of children from St Matthew's, Ridgefield, Morley Memorial, St Philip's and Coleridge.
The new poem is called 'Cambridge Excursions to London and Back'.
Michael Rosen at Coleridge Community College. Picture: Keith Heppell
He said: "I'm working in Cambridge as a kind of 'poet in residence' with Historyworks.
"We've been using history, looking and learning about the people and places of the past in a local area to inspire history. I really believe that connecting children to the past all around them is important.
Michael Rosen at Coleridge Community College. Picture: Keith Heppell
"We can explore this history through photos, old papers, and books.
"We can write this history as poems which are personal or public, sing-song or plain, rhythmic or rhymey and it all becomes fun."
Michael Rosen at Coleridge Community College. Picture: Keith Heppell
"It was inspiring to see the young people coming up with hugely imaginative ideas and lyrics to write our new poem together.
"It has been very rewarding to be hosted by Historyworks, co-create with children across Cambridge and to see the poetry they are in the process of composing.
Michael Rosen at Coleridge Community College. Picture: Keith Heppell
"Also, I've been moved by their words and imaginative personal take on Cambridge histories."
Coleridge headteacher Mark Patterson added: "Having more than 400 primary school children with us, joining our own Year 7s, as history was brought vividly to life through poetry, song and movement was wonderful! And, the icing on the cake: Michael Rosen, poet extraordinaire."
St Matthew's headteacher Tony Davies added: "We were delighted to have the Historyworks team to come and sing with the children to learn about the arrival of the railways through song.
"The workshop with Historyworks and Michael Rosen was totally stunning, and the children got so much out of it, they were really buzzing afterwards.
Michael Rosen at Coleridge Community College. Picture: Keith Heppell
"The walk through Victorian Romsey and across the railway bridge was very apt for a 'Rhythm and Railway' history-themed creative writing workshop. Michael Rosen shared his own poems with rhythm and showed the children how to write their own poems using rhythm and rhyme.
"It was wonderfully hosted by their singing and movement leaders of Helen Weinstein, Mario Satchwell and Rebecca Powell."
---
Geocache walks in Cambridge will get children to connect with their city
PUBLISHED: 05:51 25 February 2017
Grab your mobile, head outside and learn more about the city where you live by joining a new geocache walk this spring.
The walks, which will utilise a mobile phone's GPS, will be launched in March. Residents will have the chance to pop along to an opening event where they can find some help in getting to grips with the geocaching craze.
The walks build on Historyworks' work with schools, moving the classroom outside into the rich historical and cultural setting of Cambridge.
Helen explained: "As a historian, I try to help people engage with the past and create an emotional connection. If we can allow that to happen, children can have a much better sense of belonging. They could have been living in Cambridge for years without having felt that.
"For quite a lot of children, the shopping centres might be as far as they have come into the city centre. A lot haven't been to the historical centre of the city, some haven't seen the River Cam and some haven't seen swans.
"We know that when children go on school trips they love visiting museums and galleries, but they don't think of going with their families is an option.
"Residents often think these places are for other people, for tourists to visit. I think it is that sense of cultural confidence. We can see a real change in children over just a few weeks when we take them to these places in the city."
Historyworks holds creative workshops with children and then returns to museums and galleries in the city so the pupils, mostly in Year 5 of primary school, have the chance to show their work to their parents.
"With one school we asked how many children had been to the Museum of Technology and three students raised their hands. Now there are hundreds of kids there that have been. When we returned for the showcase there was a boy who came early with his dad, who didn't look quite sure of what to do. The boy walked straight in through the back entrance, because that's the way we had taken them in. He took his dad by the hand and said 'I'll take you on a tour'."
Other popular visits include climbing the tower of Great St Mary's Church and visiting Coldham's Common, where coprolite mining (digging up fossilised dinosaur dung) used to take place.
The first geocaching event will be held on Sunday, March 19.
More information can be found online.
---
Bluetooth Trail Launch featured in Cambridge News (10 Sept, 2016)
On the trail of City's past at tech museum
One of the great symbols of Victorian Cambridge is the city's old pumping station down by the river, now the Museum of Technology.
It is much loved by adults and children alike for its marvellous old engines, and from tomorrow, visitors will be able to take a tour of the exhibits using the latest technology.
A special pilot 'trail' has been set up in the museum, using Bluetooth beacons, which hook up with people's smartphones and tablets to help them navigate from place to place.
The system has been devised by Helen Weinstein, director of Cambridge's HistoryWorks organisation, in collaboration with Pam Halls, the museum's curator. Technical assistance has been provided by Jonny Austin of ARM.
Helen said: "Visitors can use the free trail to deliver an audio guide, transcription, and photographs of the pumping station. The trail takes the visitor on 12 stops, and is narrated by Pam.
At at time when we are all talking about rapid growth in Cambridge housing, it's important to remember times when the housing developments of Barnwell and Romsey caused massive drainage and sewage problems, and the high mortality rate of children was shocking. It was an amazing turnaround in life expectancy once the pumping station was built in 1894."
More details are at
www.creatingmycambridge.com/trails/cmt/pumping-station-trail/
---
Big Wednesday featured in Cambridge News "Time flies, when you're having fun!" (4th August, 2016)
To read the full story and view images please visit http://www.cambridge-news.co.uk/dinosaurs-soar-over-cambridge-as-coldham-s-commons-is-taken-over-for-big-wednesday-extravaganza/story-29582369-detail/story.html
---
Poet and Youngsters Team Up - Michael Rosen & Helen Weinstein featured in Cambridge News (July 11, 2016)
Poet and Youngsters Team Up:
Primary School children wrote a poem inspired by Cambridge - with a little help from an acclaimed wordsmith.
Michael Rosen was on hand to lead a creative workshop as part of an ongoing Historyworks project to get children excited about their city's history.
Rosen also read a poem he wrote about Coldham's Common.
Helen Weinstein, Creative Director at Historyworks said: "This project has been enormous fun to see the children be creative with words, with song, with rhythms.
I don't think any of the children will ever forget having such an astonishing time with Michael Rosen."
---
Twilight at the Museums featured in Cambridge News (18th Feb, 2016)
Caption = Listen up...it's Twilight at the Museums
Down the Flue: Children listen to recordings in the 'destructor flue' at the Museum of Technology, with, from left, trustee Mike Blackburn, mayor Rob Dryden, and Historyworks director Helen Weinstein
Caption - Just a Song at Twilight
Sounds of the City: Children sing during Twilight at the Museums event at Cambridge Museum of Technology yesterday
Cambridge Museum of Technology was filled with the sound of young voices last night as hundreds of school children welcomed the return of the annual festival.
The choir, starring some 400 youngsters, heralded the arrival of Twilight at the Museums, which saw museums across the city lay on a host of torchlit activities.
The event, now in its 10th year, was officially launched by Cambridge mayor Rob Dryden before audiences were treated to a medley of songs commissioned by CBBC's Horrible Histories songwriter Dave Cohen.
Helen Weinstein, Director of Historyworks, who organized the event including the performance, explained the songs had given the children an insight into the museum site's previous role as a sewage pumping station.
She said: "They really took with glee to singing songs about Cambridge, the place where they are from, and that really matters.
The songs really work in terms of giving young people ownership of the place where they live in a fun way.
Songs on the set list include River Cam, And Did Those Wees and Drinking Water, with Sea Horses a firm favourite for its explanation of why the animals feature on Cambridge's Coat of Arms.
Helen added: "They have learnt a lot about the hygiene and problems for children living in pre-Victorian Cambridge, many of whom died from typhoid because there was no clean water.
Horrible Histories is a great way to get hooked on history so it's been a great privelege to be able to work with the CBBC's songwriters on this.
The primary schools whose children made up the choir were Abbey Meadows, St Philip's, Milton, Spinney and St Matthew's, with Milton Road Primary School also invited.
Their performance was just the beginning, with free family activities put on across a number of popular city spots, including the Botanic Gardens, Polar Museum and the Cambridge Science Centre.
Families were invited to hunt dinosaurs after dark at the Sedgwick Museum, while the Fitzwilliam Museum teamed up with Kettle's Yard to put on creative workshops with artist Lizzy Hobbs.
More information about the event, which drew to a close at 8.30pm, can be found online at
http://www.cam.ac.uk/museums-and-collections/
---
Clicking to Connectivity featured in Cambridge News (22nd Oct 2016)
Title: Connecting to history - via Bluetooth
Cambridge schoolchildren have been using futuristic technology to develop a better understanding of the past.
Pupils at Abbey Meadows Primary School have helped to create Bluetooth 'ibeacons', which will be used to trial a new geo-location historical tour at Great St Mary's Church.
Visitors can interact with the beacons using their smartphones or tablet, even inside historic buidlings where wi-fi often doesn't reach.
The project has been led by Prof Helen Weinstein of heritage production company Historyworks, as part of the Cambridge Festival of Ideas.
The beacons will be used at a free event next Thursday at Great St Mary's and around Cambridge Market Place.
---
Cool cats pen lines on lions: Cambridge News 06 Dec 2014
Title: Cool Cats Pen Lines on Lions
Not content with hunting bears, children's author Michael Rosen turned his attention to the Fitzwilliam Museum's much-loved stone lions when he visited Cambridge yesterday.
The former Children's Laureate and author of We're Going on a Bear Hunt was in town to help local schoolchildren come up with their own poems and songs about the museum's imposing silent guardians.
According to folklore, the Fitzwilliam Lions rise from their stone plinths at midnight to drink from the gutters in Trumpington Street. This legend was the inspiration behind The Listening Lions, a poem Rosen wrote earlier this year.
Yesterday he returned to the museum with 125 children from four local schools, who composed their own works inspired by the lions.
He said 'What would very old lions who have been there almost 200 years be dreaming about? And what would they hear as they sit there, year after year, rain and sun?
"Poems and songs are very good for letting you into the minds of people, and are seomtimes in effect soliloquies.
"It has been very rewarding to be hosted at the Fitzwilliam Museum today, to be moved by words and personal stories.
The visit was organised by Cambridge-based production company Historyworks, which commissioned Rosen's poem as part of Cambridge's 'Cycle of Songs'.
Historyworks also sommissioned a series of songs and raps from composer Kirsty Martin and Cambridge rapper Inja based on the words of Rosen's Lions poem, designed for primary school choirs.
Creative director, Helen Weinstein said: "The museum was humming, literally, with the sound of the choirs, and with the children learning to make noises for poetry and body percussion, culminating in their co-creation of a freestyle rap led by Michael."
Rachel Sinfield, head of educationat the museum, said: "The workshop went really well.
"The children had a wonderful time - watching him captivate an audience of 125 children is really impressive, and they really loved it.
"The lions have become part of local folklore: even if people don't know the museum well, they are familiar with the lions. They are part of the Trumpington Street landscape, and the idea of the Lions coming to life is a fantastic one.
The schools taking part were Milton Primary, St Phillip's Primary, Milton Road Primary and King's College School.
Ms Sinfield added: "Michael also has writtena book called Sad Book on the death of his son aged 19.
"It's a wonderful book, and we have an ongoing project with East Anglia Children's Hospices in Milton, so he also had a very quiet lunch with some of the parents connected with the hospice, and gave them some copies of his book."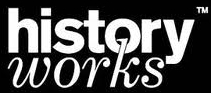 » Work with us