Michael Rosen New Poems & Poetry Evening with Michael on Wednesday 26th January 2022
Michael Rosen is 'Poet in Resident' for HistoryWorks and for 2022 working closely with Helen Weinstein who has commissioned new poems to inspire engagement with the HMD theme of 'One Day' and for marking Refugee Week on the theme of 'healing'.
Between January and June Michael will together with Helen and the team at HistoryWorks be composing and filming new poems, writing song lyrics for choirs and musicians; also story-telling for drama and dance groups, and new poems for youngsters to illustrate in artworks. Plus we will be producing educational resources and participatory workshops for Cambridge schools & offer public free events in Cambridge during 2022.
If you are a member of the public wishing to come along to our public events of talks and performances, please check these pages regularly between January and June, to find out how to join us at events online or in person in Cambridge.
If you work at a Cambridge school and not already participating in this project and wish to join in as a school year or you are a teacher leading a choir, drama or dance, art or film making group, please be in touch with Professor Helen Weinstein directly and get in touch with Helen via email to historyworkstv@gmail.com
---
Michael Rosen Poetry Evening - How To Join Online & Donate for Refugee Fundraiser

Please note in your diary that HistoryWorks has organized for Michael Rosen to be our speaker on Wednesday 26th January, which is the eve of Holocaust Memorial Day itself. The event will be live, streamed online, with registration for tickets via EVENTBRITE.
All are welcome and there will be a Q&A at the end. It is a free event and we ask only for charity donations for Cambridge Refugee Hardship Fund. We aim to raise £1,000 so do please give generously, eg via the facebook appeal:
https://www.facebook.com/donate/328734635776274/
Michael Rosen talk & poetry event at 8pm on Wednesday January 26th 2022 will be featuring his poem "Today, One Day" readings from his poems commissioned by HistoryWorks to inspire others to understand and engage with the experiences of migrants and refugees, those who experience war and genocides, race hate and prejudice. It will be a poetry evening that will inspire and shock you and charm you too!
Michael will be performing poems about his story-telling in 'The Missing - My family's Experience of the Holocaust and My Journey to Find Out What Happened'. Michael will also read some of the poems in his collection of migration poems called 'On the Move' which in October 2021 recently won the Clippa Award for top poetry collection.
Find out more information about the talk where you'll be sent a zoom link for the event once you've registered at EVENTBRITE HERE.

To find out more about the Refugee Hardship Fund run by Cambridge Ethnic Community Forum and how you can donate please go to the fundraiser info page at HistoryWorks here.
Also, we're piloting a new text donation service as a fundraising vehicle for the Refugee Hardship Fund, so if you've a smartphone please consider donating, and the amount you donate will simply be added to your phone bill - easy way to donate!
DONATE VIA TEXT:
to 70560 (standard network fees for texts apply)
Text REFUGEE (£ amount you want to donate) to the number 70560
eg REFUGEE5 (if you want to donate £5)
eg REFUGEE10 (if you want to donate £10)
eg REFUGEE20 (if you want to donate £20)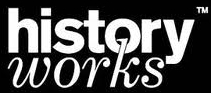 » Work with us