Refugee Fundraising
Refugee Fundraisers. Helen Weinstein, Director of HistoryWorks, is fundraising for the Refugee Hardship Fund in Cambridge and encouraging others to do so too! First events will be a Street Party fundraiser over the weekend of Saturday 30th/Sunday 31st October, followed by a Mill Road Concert by Sing! Community Choir on Saturday 13th November at St Barnabas Church for seating 7pm onwards for 7.30pm concert with cakes/bakes in interval.
Tickets in advance via bit.ly/sing-tickets
Tickets £7 adults and £5 concessions & under 10s are free for a family friendly occasion. Tickets information and Covid safety information (see below) All profits from the concert and the interval refreshments will go to the Refugee Hardship Fund.
About Cambridge Refugee Hardship Fund
We are fundraising for the Cambridge Refugee Hardship Fund. Your donation will help provide vital assistance for mobile phone credit, emergency food, toiletries and other basic necessities for destitute asylum seekers and refugees, including Afghan refugees as they arrive in Cambridge.
The money donated will be used to assist in the support of destitute asylum seekers and refugees, through the Refugee Services managed by CECF, Cambridge Ethnic Community Forum, which has a hub with advisors to help support refugees and asylum seekers with guidance for paperwork, practical help including clothing and groceries, bus fares and stationary. The office staff are friendly and welcoming, providing drop-in sessions and the location is easy-to-find adjacent to Fairbite at the shopping precinct in Arbury Court CB4.
About CECF Cambridge Ethnic Community Forum
The Refugee Hardship Fund is managed by CECF, Cambridge Ethnic Community Forum which is a registered charitable organisation.
CECF's Vision is a world where diverse communities live in harmony and every individual, regardless of race, nationality or ethnic origin, has the opportunity to realize their full potential.
---
How To Donate
HOW TO DONATE TO THE REFUGEE HARDSHIP FUND = via facebook, text, BACS, cheque
DONATE ON FACEBOOK:
https://www.facebook.com/donate/328734635776274/
DONATE VIA TEXT:
to 70560 (standard network fees for texts apply)
Text REFUGEE (£ amount you want to donate) to the number 70560
eg REFUGEE5 (if you want to donate £5)
eg REFUGEE10 (if you want to donate £10)
eg REFUGEE20 (if you want to donate £20)
DONATE BY BACS = BANK TRANSFER:
Cambridge Ethnic Community Forum
Lloyds Bank 30-13-55 Acct number 02959873
DONATE BY CHEQUE:
Mail cheque to the address below & make out to:
Cambridge Ethnic Community Forum
16 Arbury Road, Cambridge CB4 2JQ
FEES & ADDING GIFT AID:
There are several easy options for donating, via facebook or texting, where small fees are deducted BUT you can add GIFTAID hooray! For 100% of your donation to go directly to the charity, you have to go the banking route of donation via BACS or cheque.
---
Sing! Concert
Sing! Community Choir has voted to fundraise for the Refugee Hardship Fund in Cambridge! Hooray!!! If you would like to support the upcoming concert on Saturday 13th November you can purchase tickets and donate at the interval refreshments, but if you are unable to attend, please do nevertheless make a donation to this good cause!
SING! CONCERT TITLE
"I've Been Waiting To Smile"
The date is Saturday 13th November, seating from 7pm onwards for a 7.30pm start. The choir will perform songs from a global, gospel, jazz, rock pop repertoire.
The venue is St Barnabas Church which is on the corner of Mill Road and St Barnabas Road.
General tickets are £7 and concessions are £5 and you can also donate to the Refugee Hardship Fund at the interval or online.
Tickets can be purchased in advance bit.ly/sing-tickets and also on the door, but the capacity for seating has been reduced from 350 to 200 to allow for social distancing, therefore please purchase tickets in advance or come early to avoid disappointment!
For covid safety of our musicians and audience, please wear your mask when moving through the venue and when seated. Please know that the venue will be very well ventilated with 3 sets of large doors open to outside, so please wrap up warm! For mingling with friends and family at the interval, we will direct for everyone to do this in safety outdoors in the courtyard. If you wish to stay inside during the interval, we ask that you stay in your seat, and if over 11 continue to wear your mask. Also, all of the Sing! performers will have taken a Lateral Flow Test and show a photo of a negative test for covid, and we ask our audience over the age of 11 to do the same or show a vaccination card or app.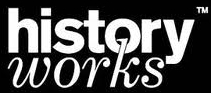 » Work with us