Holocaust Memorial Day
Holocaust Memorial Day is on 27th January every year, because this is the date when Auschwitz was liberated.
It is a day therefore when we not only remember specific events in the past when people were oppressed, but they were actually killed because of who they were, and these groups included Jews, Roma & Sinti, Disabled people, Gay people who were denied human rights and killed by the Nazi regime. Genocide is when a large number of people are killed on purpose, particularly because of their race, their religion or the colour of their skin. To find a definition of Genocide go to: http://hmd.org.uk/page/holocaust-genocides
Since the Nazi Holocaust, there have sadly been Genocide atrocities repeatedly, and therefore on Holocaust Memorial Day we remember and hear testimony from Genocides, including from Cambodia, Bosnia, Darfur, Rwanda, and also on the current plight of the Rohingya people in MyanMar because this ethinic Muslim group are denied the right to a nationality, and face severe restrictions regarding freedom of movement, access to education, their liveliehoods, and to practice their religion. There is evidence of the burning of homes and massacre of these Roghingya civilians. For further information, Amnesty International is documenting the human rights situation: www.amnesty.org.uk/Rohingya
Historyworks will be producing the civic programme and educational workshops in Cambridge schools on behalf of Cambridge City Council. For 2018, the theme of Holocaust Memorial Day is going to be the 'Power of Words'. The civic event will be held at Cambridge Guildhall on the afternoon of Sunday 28th January 2018. Helen Weinstein, Director of Historyworks, will be leading the education sessions and delivering the civic programme.
Historyworks will be collaborating closely with the poet, Michael Rosen, our 'poet in residence' for our history and poetry projects at Historyworks. Michael Rosen has been commissioned by Helen Weinstein of Historyworks to write a poem on the 'power of words'.
We've recently held a KS3 workshop for 330 students who attended at Coleridge Community College to be introduced to the theme of the Holocaust and reflecting on hate crimes through poetry. To find the resources with Michael Rosen's poems which Historyworks has recorded for our schools to use as a resourcee, you can find this group of readings on the Audioboom channel at Historyworks here:
https://audioboom.com/playlists/4613930-michael-rosen-poems-hmd
---
The Holocaust Memorial Day Trust (HMDT)
The Holocaust Memorial Day Trust (HMDT) is the charity that promotes and supports Holocaust Memorial Day (HMD). 27 January is the day for everyone to remember the six million Jews murdered in the Holocaust, and the millions of people killed in Nazi Persecution and in subsequent genocides in Cambodia, Rwanda, Bosnia, and Darfur. 27 January marks the liberation of Auschwitz-Birkenau, the largest Nazi death camp.
For more information about the trust and their excellent educational resources, please visit their website http://hmd.org.uk/
---
HMD 2018 Programme & Speakers
You'll soon be able to find a copy of the 2018 programme below to be held as a civic ceremony in Cambridge, which will be on the afternoon of Sunday 28th January 2018, with a rehearsal commencing at 3pm, a tea break for speakers and singers and community leaders between 4.15pm and 4.45pm, and a prompt start at 5pm, finishing at 6.30pm at Cambridge Guildhall. For our 2018 inspirational HMD speakers, do please click on the links here:
http://www.creatingmycambridge.com/events/2018/01/28/tes-123/#speakers-for-the-holocaust-memorial-day-programme
---
Michael Rosen 'Power of Words' Resources
---
Amnesty International Words That Burn: In the classroom
This resource was inspired by the poetry anthology Words that Burn curated by Josephine Hart of The Poetry Hour, which in turn was inspired by the words of Thomas Gray:
"Poetry is thoughts that breathe and words that burn."
Thomas Gray
Session plans from Amnesty International which are superb anthologies of poems, speakers, and ways for young and old to reflect on the HMD theme for 2018 which is 'The Power of Words' - see:
https://www.amnesty.org.uk/resources/words-burn-classroom
In an inspiring documentary, talented spoken-word artists reveal their urge to write. Students explore the right to freedom of expression and create similes and metaphors for freedom after reading a selection of thought-provoking human rights poetry.
On film, Dean Atta shows there are many ways to be a poet. After reading and discussing his poem I Come From, which raises interesting questions about identity, students collaborate to tell their own stories.
A photo from World War II inspired a famous poem, The Boy With His Hands Up by Yala Korwin. By reading poetry written in response to injustice, students explore how language can be used to make a courageous stand. After looking at human rights law, students write a poem in response to a photograph capturing a human rights violation.
Students read poems about equality and discrimination – and can watch performances by the poets bringing their words to life. This will inspire them to write a poem from the perspective of someone who has experience hate crime.
Throughout history, words and poetry have been used to challenge, protest and inspire change. Students watch Inja perform his poem Freedom and explore poems about race and privilege before creating their own protest poems.
Case studies and films show that we all have the power to stand up for human rights through poetry. As an example, three well-known poets take on Amnesty International's Make a Difference in a Minute challenge – to perform a human rights poem in one minute. Challenge your students to do this too.
https://www.amnesty.org.uk/resources/words-burn-classroom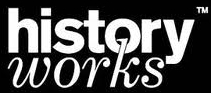 » Work with us