Cambridge Holocaust Memorial Day
Historyworks is commissioning the famous children's poet, Michael Rosen, to write new poems for marking Holocaust Memorial Day on our national theme for 2018, the Power of Words. These lyrics are being composed in response to our history workshops organized by Helen Weinstein for Cambridge children at KS2 and KS3 where Michael Rosen shares his story about gaps in his family, the migrant and refugee experience, and we with the young people use the experience of those fleeing from wars and genocides, from hateful words and prejudice, to create new pieces.
Michael Rosen's lyrics will be set to music for children's and community choirs to sing by our musical arranger, Bethany Kirby. The sound files for these will be available for the start of the January term.
With our musical advisor for HMD, Rowena Whitehead and our musical director, Mario Satchwell, we are also sourcing lyrics which fit the theme to be resonant with the values of marking HMD of using our voices to challenge injustices and prejudice and to call for celebrating diversities and to create peace in the world. You can see some of the songs we are preparing for our school choir singing assemblies and for the Cambridge HMD Civic Event below and can navigate quickly by using the tabs with song titles on the right-hand side.
We have recorded the melodies in parts and provided the lyrics online so that individuals and groups can learn the pieces. These are drafts to help beginner singers and not professional recordings to be broadcast! We have also provided scores where they exist.
In addition, we are very pleased that songs are now provided by the Holocaust Memorial Day Trust, and we will be performing a version of the Rwandan lyric, written and performed by Jean Paul Samputu, called No More Genocide. You can find all these resources which are free to use and distribute and perform by using the HMDT song link here: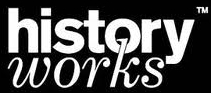 » Work with us