Cambridge Football & FA Rules in 1863
SHORT SUMMARY:
The team was established in 1912 and initially named "Abbey United", after the Abbey area where it was set up. The team settled in the Abbey Stadium and after years of playing local amateur leagues, became professional in 1949. Cambridge United Football Club entered the promised land of the Football League in 1970 for the first time. It was the latest twist in the tale of Cambridge football because people had already been playing the beautiful game in the city for centuries. It all started with the Roman game of harpastum that was an early form of football. The next landmark moments were in 1579 when there was a town against gown match that ended in a brawl. Then in 1848 the teams in the area met to establish one uniform set of rules as a way of preventing fights and disagreements. These football rules were written on papers fixed to the trees on Parker's Piece and, later, when the Football Association was founded in 1863, they used the Cambridge rules. This history shows that Football has been at the centre of Cambridge's culture for generations
Do please download the pdf or full powerpoint presentation illustrating this subject which you will find useful to use for a class:
STORY CONTENT:
Abbey United, the football club later to become the Cambridge Us, was formed in 1912. But by then, people had already been playing football in Cambridge for hundreds of years.
Early Cambridge football
When the Romans settled in Cambridge, one of their sites was based in Barnwell, which means that they were perhaps the first people to play a kind of football in the area where the stadium is today. The Roman game harpastum was a ball game between two teams, similar to rugby and football. Each team had to try to get the ball past their opponents to score.
However, there is a more gruesome connection between Cambridge's early history and Cambridge football today. Around 1125, a leprosy hospital was opened in the Barnwell area, and it is said that deep in the ground underneath the Shabby Abbey lie the bones of the lepers. You can still visit the Leper Chapel today, and in fact Stourbridge Fair was originally set up to raise money to help support the people suffering from this terrible disease.
Town v Gown
The famous rivalry between Cambridge residents and students at the university is almost as old as the game of football itself. As early as the 1500s a 'town vs gown' football game became a tradition, but it would be a mistake to call these games friendly. Sometimes fights would break out between the two groups of spectators: in 1579, a massive brawl led to the University banning the students from playing football outside their colleges.
Cambridge Rules
If asked to name the birthplace of football, most people will scratch their heads and list the mostly Northern towns whose teams made up the first professional football league. Not many people would think of Cambridge! But our city has a strong claim to the title. The rules adopted by the Football Association were largely inspired by the 'Cambridge Rules' of 1848 and 1863, designed to make it easier for people from different schools or clubs to play together. Before this happened, different groups of people played football in different ways. The game we know today, played all over the world from Tokyo to Rio de Janeiro to Casablanca, was given its rules by Cambridge.
The other Cambridge United
As we've found out, football in Cambridge has a long and proud history. But one of the strangest facts about Cambridge football is that the name 'Cambridge United' originally belonged to a completely different club. Started in 1910, the other United played in Romsey. Just two years later, a club called Abbey United was born, playing their games on Midsummer Common. To confuse matters further, a separate club called Cambridge Town had started playing in 1908. Eventually, in 1914, Cambridge United and Cambridge Town merged, keeping the latter's name. This new team first played Abbey United in 1933.
In 1951, Cambridge Town became Cambridge City, and Abbey United finally became known as Cambridge United. In 1967 Bill Leivers, once a "full-blooded full-back" for Manchester City, became the U's manager and vowed to reach the Football League in three years. Bill made good on his promise, helping the club win the Southern League two years running in 1969 and 1970, when they were elected to the Football League, 'the promised land' itself. Bill returned to the Cambridge football scene later in his career – but this time to manage City!
'Football is like a religion to me' - Pele
At first glance, it seems unlikely that the Abbey Church on Newmarket Road would have much to do with Cambridge United. But it was the curate of this church who, along with residents of Barnwell, started the club in 1912.
The site where the church now stands was once known as the Children's Springs, partly because of the water bubbling up from the 'holy well' at its centre and partly because of the young people who gathered there to play games and sing songs – a bit like a football stadium today!
There are lots of other unexpected links between religion and football.
During the 1600s, the Puritans led by Oliver Cromwell famously tried to ban football. This must have come to a surprise to those who knew Cromwell when he was at Cambridge University, where he was well-known for putting much more effort into playing sports like football than his studies...
In the mid to late 1800s, a new way of thinking about religion spread throughout Britain. Soon dubbed 'Muscular Christianity' and promoted by writers like Charles Kingsley, the famous author of The Water Babies, this idea linked physical strength with religious devotion. People believed that being fit and strong was a powerful way to honour God, and one way to become fit and strong was to play football. Perhaps this is what the curate of Abbey Church had in mind when he helped set up Abbey United.
Some people today say that football itself is like a religion – and stadiums are like cathedrals. What do you think?
---
Discover More
LOCAL PLACE:
Abbey Stadium, 5 Newmarket Road, Cambridge
ONLINE RESOURCES:
History of Cambridge United and Abbey Stadium: http://www.100yearsofcoconuts.co.uk/
Coconuts TV (interviews with ex-players etc.): https://www.youtube.com/channel/UCf2Kit8uF0z5MVU11HdokAg/feed
The Leper Chapel and the Abbey Stadium: http://www.cam.ac.uk/research/features/stirbitch-mapping-the-unmappable
Cambridge, the birthplace of football, & Town v Gown 1579: http://www.bbc.co.uk/cambridgeshire/content/articles/2006/06/09/cambridge_football_rules_parkers_piece_feature.shtml
Puritans ban football: http://www2.warwick.ac.uk/newsandevents/pressreleases/ne1000000086166/
Oliver Cromwell, footballer: http://www.olivercromwell.org/quotes2.htm
Kingsley & Muscular Christianity: http://history.msu.edu/hst324/files/2013/05/muscular.pdf
Description of Bill Leivers as a 'full-blooded full-back' for Man City: http://www.manchestereveningnews.co.uk/sport/football/football-news/manchester-city-team-50s-6297406
Official Cambridge United page: http://www.cambridge-united.co.uk/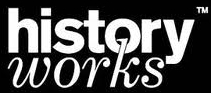 » Work with us