Best of Michael Rosen - Family show at Corn Exchange
Best of Michael Rosen Show - Family Fun at Cambridge Corn Exchange
Michael Rosen will perform his best known fun family favourites like Bear Hunt, Chocolate Cake, & No Breathing! Plus Michael will be doing this all as a Refugee Charity fundraiser and also signing books before and after the show as part of the fundraiser if you want to meet him in person for your books to be signed!!
Show: 11am to 12 noon
Date: Sunday 25th June
Ages: Suitable for ages 2 to 102
Address: Venue is Cambridge Corn Exchange, 2 Wheeler Street, Cambridge CB2 3QB
Tickets: Corn Exchange Box Office via Cambridge Live
The event is a fundraiser for Refugee Charities as part of Refugee Week.
Suggested costs for tickets are £5 for children and £10 for adults, but you can give more if you are able to, or give less if you need to pay what you can afford.
Roving Books will also be there to offer a book selling service with profits to the Refugee charities and therefore Michael Rosen will be signing the books bought at the event as part of the Refugee Fundraiser!
At the event you can have the thrill of not only hearing Michael Rosen perform some of his fantastic poems but also be able to meet Michael in person at the book-signing table in the auditorium which will be run by Roving Books from 10.30am to 11am and after the show from 12 noon to 1pm, with help from local Hills Road Sixth Formers.
If you cannot participate in the event in person, but would like to donate, please know we are collecting donations for the Refugee Hardship Fund which is administered by Cambridge Ethnic Community Forum Refugee services, supporting refugees, and destitute asylum seekers. Therefore, if you would like to make a donation please go to the fundraising information page: https://cecf.co.uk/donate/
We will also have an unticketed free event in the afternoon from 4pm to 5.30pm at Cambridge Corn Exchange called 'Voices of Hope and Compassion" and this is also collecting donations as a Refugee Fundraiser, suitable for aged 9 years upwards with Michael Rosen performing some new poems about his family's story of the Holocaust and the Refugee experience, alongside Cambridge school choirs, drama and dance groups performing, to mark Holocaust Memorial Day in Refugee Week. This is organized by HistoryWorks on behalf of Cambridge City Council and will also be a refugee fundraiser with speakers raising awareness of refugees and asylum seekers. We hope that you may like to attend both events to learn more and hear some moving performances and to support or donate to a good cause.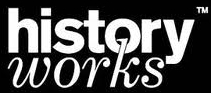 » Work with us