Voices of Hope & Compassion
Voices of Hope & Compassion - led by Michael Rosen - 4pm on Sunday 25th June - an uplifting and moving event organized by HistoryWorks - on behalf of Cambridge City Council and partnering with Cambridge Schools
Date: Sunday 25th June 2023
Time: 3.45 pm for a 4.00 pm start
Venue: Cambridge Corn Exchange
Location: Wheeler Street, Cambridge, CB2 3PQ
Tickets: This is a free and unticketed event, just show up when doors open from 3.30pm so that you are seated in time for the 4.00pm start.
Ages: Suggestion that suitable for age 9 years upwards because the Holocaust and other Genocides will be addressed in the words and performances. The theme for the event is "Voices of Hope and Compassion".
Refugee Fundraising: This year we are collecting donations for the Refugee Hardship Fund which is administered by Cambridge Ethnic Community Forum Refugee services, supporting refugees, and destitute asylum seekers. If you would like to make a donation please go to the fundraising information page: https://cecf.co.uk/donate/
Book selling & signing: Michael Rosen will be signing books before and after the show at the Roving Books stall in the auditorium, with all profits going to the Refugee charities, and so do come along frrom 3.30pm or stay after the show up to 6pm when you can meet Michael in person because he will be signing books featured at the bookstall for the event such as his books on the Holocaust and Refugees, eg "Who are Refugees" and "Please Write Soon" and "The Missing: The True Story of My Family in World War II" and "Hearing a Pogrom on the Radio" and "On the Move: Poems about Migration" illustrated by Quentin Blake.
Further Information: This free civic event is a concert of poetry and music and performances led by Michael Rosen called "Voices of Hope and Compassion". This important civic event is free and un-ticketed. It will address the themes for marking both Refugee Week & Holocaust Memorial. This past year we've brought schools together and reached over 5,000 young people working with the poet, Michael Rosen, alongside the historian, Helen Weinstein, with workshops and school assemblies.
The compositions reflect on what happens when individuals, families and communities are driven out of their homes, because of war or climate catastrophe, persecution or threat of genocide. We will also consider the continuing difficulties survivors and refugees face as they try and build new homes and recover from the trauma of their experiences, and how we may bring words of comfort as acts of kindness in words to show our humanity and love for others.
We suggest that children under 9 years of age only attend at the discretion of adults in their family to follow-up and guide their children to discuss issues they will hear and learn about during this civic event.
'Best of Michael Rosen' – an additional family fundraising event for Refugee Charities on Sunday 25th June
Michael Rosen will perform his poetry specifically geared to entertain and engage younger children. Roving Books will help to fundraise, and Michael will sign books. This 'Best of Michael Rosen' event will see Michael performing favourites such as Bear Hunt, Chocolate Cake, and No Breathing.
Sunday 25th June at the Corn Exchange, from 11am to 12 noon. Tickets available from the Corn Exchange box office in advance or on the day, suggested donation for tickets is £10 for adults and £5 for children, but please give more or less, according to what you can afford. Please do encourage family and friends to attend both events!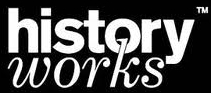 » Work with us