Holocaust Memorial Day 2023
For commemorating genocides and marking Holocaust Memorial Day 2023 in Cambridge, there will be a series of educational events for schools and colleges working in partnership with Michael Rosen, our 'poet in residence' at HistoryWorks.
Our civic event for the City of Cambridge is a candle-lighting ceremony which is outdoors on the steps of the Guildhall, open to the public, and everyone is very welcome to attend on the eve of Holocaust Memorial Day. Short readings will be led by Prof Helen Weinstein & the candle-lighting by Holocaust Survivor, Eva Clarke. Do join us:
Thursday 26th January 2023
The Cambridge Guildhall
Market Square, Cambridge, CB1 0JH
Also, we will be marking HMD at an indoor event during Refugee Week at 4pm on Sunday 25th June 2023 with genocide survivor speakers coming to share their testimony alongside new poetry performed by Michael Rosen, when young people and community choirs are gathering together to perform Michael's song lyrics and their own poetry and dance and drama responses to HMD themes at a free civic event to which everyone in Cambridge is invited, especially inter-faith groups are warmly encouraged. This event will include new poetry by Michael Rosen set to music by composers, Bethany Kirby and Andrea Cockerton, with large choirs including 'We Are Sound' plus singers from United Learning Community Colleges and primary choirs at St Matthew's and Milton Road Primary.
INVITATION FROM THE CAMBRIDGE MAYOR FOR HMD & REFUGEE WEEK EVENTS
Dear Guest,

On behalf of Cambridge City Council we would like to invite you to the 2023 Holocaust Memorial Day Ceremony and HMD Civic Event in Refugee Week.
You are invited to a Holocaust Memorial Day Candle Lighting Ceremony on:
Thursday 26th January 2023
The Cambridge Guildhall
Market Square, Cambridge, CB1 0JH
5pm for a 5.05pm start & ends 5.20pm
Please join the Mayor of Cambridge and Councillors and staff from Cambridge City Council on the steps of the Guildhall, on Thursday 26th January, on the Eve of Holocaust Memorial Day for a short ceremony of readings and candle-lighting to commemorate Holocaust Memorial Day. Professor Helen Weinstein will lead the commemorative event with Holocaust Survivor, Eva Clarke.
In Cambridgeshire, we are hoping lots of people will light a candle on the evening of Holocaust Memorial day itself, from dusk onwards on Friday 27th January, in their own homes. These candles are suggested to be placed in windows to shine out a light and will be publicized by Cambridge City Council and shared nationally on social media using #LightTheDarkness #HolocaustMemorialDay
Following on from our Candle Lighting at the Guildhall you are also invited to an additional event on the eve of Holocaust Memorial Day, 26th January 2022. This is the National online event, which will be from 7pm to 8pm on Thursday 26th January, with registration via the Holocaust Memorial Day Trust: Holocaust Memorial Day Trust | HMD 2023 UK Online Commemoration
HMD is for everyone and, now more than ever, it is so important to come together to bear witness. Please join us as we make it possible that everyone, regardless of age or background, remembers and honours those who suffered during the Holocaust, when six million Jews were murdered by the Nazi regime. We remember also the Nazi persecution of other groups and the genocides that followed in Cambodia, Rwanda, Bosnia and Darfur. Please note too that Helen Weinstein and the team at HistoryWorks are running an HMD education and arts programme on behalf of the Council, and many of our KS2 children in primary schools and KS3 youngsters in secondary schools will be hosting their own assemblies to mark HMD this January.
The public indoor event for Holocaust Commemoration will be at the Corn Exchange on Sunday 25th June, marking Refugee Week. This civic event will run from 4pm to 5.30pm and will feature new poetry and moving song lyrics by Michael Rosen set to music by composer, Andrea Cockerton, who are working in Cambridge Schools with Helen Weinstein on our HMD education programme:
Sunday 25th June 2023
Cambridge Corn Exchange
2 Wheeler Street, Cambridge, CB2 3QB
3.45pm for a 4.00pm start
This year the theme for HMD is ORDINARY PEOPLE and the theme for Refugee Week 2023 is COMPASSION. The June civic event will involve Cambridge schools and community groups and choirs performing songs, readings, poetry, dance and drama, featuring the voices of 'We Are Sound' with words by Michael Rosen and music by Andrea Cockerton, with some filmed artworks and exhibitions in the foyer, inspired and interspersed by moving words from refugee experiences and genocide survivor testimonies. We will send out reminders closer to the time.
For more information about the civic events please consult these NEWS pages at www.historyworkstv.com or contact Prof Helen Weinstein directly via email at historyworks@gmail.com
We look forward to seeing you there.
Yours faithfully,
Cllr Mark Ashton
The Mayor of Cambridge
Cambridge City Council
The Guildhall
Market Square
Cambridge
CB1 OJH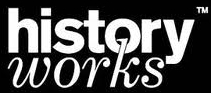 » Work with us