Voices of Hope & Healing
HistoryWorks and Michael Rosen present 'Voices of Hope and Healing' which
will be a moving fundraiser event to mark Refugee Week and Holocaust Memorial.
It is a Poetry and Song Concert on Sunday June 26th in Cambridge
which is free and unticketed and ALL are invited to come along to
show & share empathy and support for refugees & asylum seekers.
Michael Rosen will be performing and presenting this fundraiser in aid of
the Cambridge Refugee Hardship Fund. You can donate at the event or online.
Sunday 26th June 2022
3.45pm for 4.00pm start
Cambridge Corn Exchange
Wheeler Street, Cambridge CB2 3PQ
Free & Unticketed
Donations to fundraise for refugees
& destitute asylum seekers via
https://CE
for.c.uk/donate/
Please come along to hear poems performed by Michael Rosen offering
words of comfort & kindness to show our humanity and love for others.
Many of the poems will be from Michael's volume of poetry called
"On the Move. Poems about Migration."
New Songs have also been composed to Michael Rosen's lyrics
composed by Andrea Cockerton which will be premiered at the event &
performed by the DoSoCo Foundation Choir & CAP Singers

In addition there will be dance and drama performances
inspired by Michael Rosen's words and storytelling about his
family that were missing at the end of World War 2 and his
journey to discover they were murdered at Auschwitz.
These pieces are performed to Michael Rosen's words by Youth Elevation Dance Company with choreography by Helen Garner and music composed by Alex Cook. Further moving pieces of physical theatre will be performed by the Cambridge Academic Partnership Drama Group with choreography led by Russell Burgees, a drama to MIchael's words telling the story of Oscar and Rachel as they were captured by the Nazis and put on a cattle truck and the contrasting drama about those who were on the same convoy but who escaped from the train.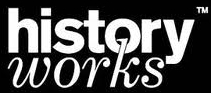 » Work with us