Holocaust Educational Resources
On these pages you'll find a range of resources - made by HistoryWorks - free to use by individuals, families, schools - plus recommendations of educational materials produced by Genocide educators and partners. We've worked in Cambridge most closely with KS2 and KS3 years in schools, bringing in inspiring talks from writers and survivors, witness-testimony film-makers, poets and musicians responding to genocide themes.
Michael Rosen will be working with us again this year to talk about his experiences of learning about his family killed in Auscwitz and his book about it called 'The Missing' for which we've made many educational resources, free for schools & public to use online.
Eva Clarke, Holocaust Survivor who lives in Cambridge, has filmed her life story with us and we can also facilitate her speaking directly to your school classes and offer Q&A based on her life story. Eva also works nationally with the Holocaust Educational Trust and you can join in her talk on Wednesday 26th January from 10am to 11am by registering here:
https://www.het.org.uk/education/outreach-programme/holocaust-memorial-day-webcast-2022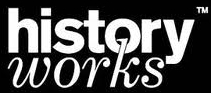 » Work with us