Museum of Cambridge Exhibition called 'FORGE'
The Museum of Cambridge is hosting a new exhibition in collaboration with Artist in Residence at IronWorks, Hilary Cox-Condron and Helen Weinstein, as community historian. It is important that the Museum of Cambridge's amazing social history is foregrounded in their Victorian artefacts connecting those who lived and worked in Cambridge in the past to those who live there now. The plan is to offer the exhibition both in situ and online.
This exhibition's focus on the past is therefore a kind of celebration of the place-finding work Helen has been doing by researching old maps and sources in the Cambridgeshire Collection at the Cambridge Library and archive documents at the Cambridgeshire Archive and then sharing this knowledge and sharing these histories with residents over the past months.
The residents are really positive to be discovering the history of their houses, and they have resonated with the detective work, allowing Helen to be guiding them to find old papers and photographs to contribute, digging up sources in their attics and old artefacts in their gardens, connecting residents to places and people in the past and to one another in the present, all the more important to share with a wider community in the 'special' circumstances of the 2020 pandemic.
The Exhibition is called 'Forge' and will run from 19th December 2020 to 8th February 2021, with curated stories, artefacts, sources, audio, films, memories created by those who have lived and worked in the area, past and present.
There are three themes that we explore in the exhibition. These are:
Shape in history
Bond in community
Pioneer in activism
The exhibition is geo-located specifically in a Cambridge neighbourhood adjacent to the site of a business that was there over 150 years ago called the Eagle Foundry, with museum artefacts illustrating and resonating with the histories that connect Victorian times to now . Our project tells the story of the area by Mill Road called 'Sturton Town' which was mostly built within two decades, between 1870 and 1890, bounded on the north side by the Mill Road thoroughfare and are bounded by the railway line on the west, and on the east by East Road (formerly Gravel Pit Road) and Coldham's Common. Thus 'Sturton Town' included the homes and businesses of the streets called Kingston, Gwydir, Hooper, Ainsworth, Stone, York, Sturton, Abbey Walk, Milford, Sleaford and Rivar Place.
The title 'Forge' shows how we are connecting to the history of the site and the neighbourhood how it was in the past and how it is now, because it was once an industrial foundry that dominated the local landscape adjacent to the Mill Road Railway crossing. It is now an area with well settled residents who love this distinctive area and value their friendships and community cohesion which has grown in strength during the lockdowns.
As to the IronWorks site itself that is now being developed for housing by the Cambridge Investment Partnership (CIP) and importantly will provide 50% social housing to be managed by Cambridge City Council. CIP's building development today mirrors huge upheaval in the Victorian period when a rural area was rapidly transformed into streets with houses and businesses. The exhibition is all about connecting to this past, reconnecting to a sense of place, resonating with people, taking actions to create a better place through fostering well being, cleaner air, biodiversity.
Artist in Resident for IronWorks, Hilary Cox Condron has been reflecting on the recent experiences for residents during the pandemic, both for those moving into the new site at the IronWorks development and those living and working in the surrounding streets of 'Sturton Town'. Therefore in the exhibition there are a variety of ways explored for how we have connected during the pandemic, what has resonated with us, and how this experience can inspire us to forge a better future together.
---
Inn at the Museum
---
Breweries of Sturton Town
There were several breweries serving Sturton Town & beyond between the Victorian period up to World War One, by which time many of the local breweries had been purchased by larger Cambridge, Regional or National Chains.
There are 4 main breweries in Victorian Times within Sturton Town, or within walking distance of Sturton Town and these are:
Dales Brewery, Gwydir Street
Panton Brewery, Panton Street
Star Brewery, Newmarket Road
Warboys Brewery often called 'Sturton Town Brewery' on Sturton Street
BREWERY HISTORY
Helen Weinstein is in process of researching the brewery history and their relationship to the neighbourhood pubs in Sturton Town, and although there are several helpful websites there are gaps in understanding, so deeds and conveyances are in the Cambridgeshire Archives and it is fiddly research work to get through these and to match with licensing records. Helen hopes to win the Arts Council England funding to conduct this research and make a Virtual Victorian pub trail inn in time for the University of Cambridge Festival in Spring 2021.
---
Beerhouses & Pubs
BEERHOUSES AND PUBS LISTED ON 1890S TEMPERANCE MAP (all are there in cross-checks with the Census of 1881 and 1891 plus the Trade Directories)
BEERHOUSES AND PUBS OF STURTON TOWN ILLUSTRATED ON 1930S MAP
58 Gwysir Arms, G = Greene King, Cambridge
59 City Arms, D = Dales, Cambridge
60 Alexander Arms, W = Worthington
61 DewDrop, T = Tollemarche, Cambridge & Ipswich
62 Brewer's Arms, L = Lacon, Yarmouth + B&T = Bailey & Tebbutt
63 White Hart, Bn = Benskin, Watford
64 Geldart, T = Tollemarche, Cambridge & Ipswich
65 Malt & Hops, L = Lacon, Yarmouth
66 Kingston Arms, G = Greene King, Cambridge
67 White Swan, G = Greene King, Cambridge
---
Taverns and Temperance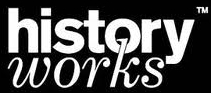 » Work with us