Forge: Shape in History
The Museum of Cambridge is hosting a new exhibition in collaboration with Artist in Residence at IronWorks, Hilary Cox-Condron and Helen Weinstein, as community historian. It is important that the Museum of Cambridge's amazing social history is foregrounded in their Victorian artefacts connecting those who lived and worked in Cambridge in the past to those who live there now. The plan is to offer the exhibition both in situ and online.
---
Shape: Reconnect
RECONNECTING PLACE – PAST & PRESENT - THE IRON FOUNDRY
HELEN'S PHOTO OF THE HEADLY PUMP PRODUCED AT THE EAGLE IRON FOUNDRY IN 1853 NOW DISPLAYED AT THE MUSEUM OF CAMBRIDGE COURTYARD
Helen Weinstein, the community historian, is starting off this story of how IronWorks is shaped by history: "I'm reconnecting the past to the present, by drawing attention to an iron pump! The water pump in the Museum of Cambridge courtyard is important to the story of IronWorks and important to the story of Cambridge. The pump represents FORGE in a literal sense, an object produced from melted iron poured into a wooden mold to make a useful object. It is the water pump that used to be located right at the centre of Cambridge, behind Great St Mary's on the market place, where town and gown meet.
HELEN'S PHOTO WITH PUMP SPOUT DETAIL
Helen goes on to say: "This water pump was fabricated by a local foundry, which was called 'The Eagle Iron Foundry' and located on the north side of the market known as Market Hill, a spot that is currently occupied by Marks & Spencer. The Eagle Foundry was owned by the Headly family, one of the major iron-founding families in Cambridge, and the Headly iron founders had a history longer than any of their rivals. Many Cambridge residents will know of the famous Eagle pub on Benet Street, (located just around the corner from the market place), and I think it is likely that the Eagle foundry took the name from the pub because the Headly foundrymen may well have gone there regularly for their refreshments.
HELEN'S PHOTO OF EAGLE FOUNDRY LOCATION ON MARKET
By the 1840s the foundry had passed through two Headly generations to two brothers, James and Edward. During the 1840s their business grew extensively. But, this all changed when a devastating fire engulfed the foundry site on the night of the 28th February, 1846 and destroyed much of the market area too. At the time of the fire the Headly brothers put a note in the local paper announcing their intention to rebuild on the same site. However, it turned out that they didn't rebuild their business on the market place but instead moved to Mill Road, a site more appropriately situated for heavy industry, no longer using the River Cam as their main means of transporting goods, but using the opportunity of having their business located by the railway line instead.
HELEN'S PHOTO OF BAKER'S MAP: SHOWING MILL OF MILL ROAD in 1830
Up until 1845 this area of Mill Road had been open fields, with only the Mill with a few houses adjacent at Covent Garden on one side of the Road, and the recently opened Union Workhouse on the other side of the road, founded in 1838. Things were changing at the start of Queen Victoria's reign in 1838 with plans in negotiation for a railway station.
INSERT 1845 SONG: ST MATTS PRIMARY CHOIR RECORDED SINGING 1845 AS ROUND
RAILWAY FIXINGS USED BY NAVVIES - THESE ARE THE KIND OF TOOLS THAT HEADLY FORGED AT THE EAGLE IRON FOUNDRY - Courtesy Cambridgeshire Collection
So once Cambridge railway station was opened in 1845, Cambridge was geo-connected in new ways, and the Headly foundry business hoped to prosper from servicing the needs of the railway companies, making implements for navies such as spades and pickaxes, but also tracks and sleepers, wagons and even engines.
MAP OF 1886 SHOWING EAGLE IRON FOUNDRY NEXT TO RAILWAY LINE
Helen points out "Notice on this map that the Eagle Iron Foundry has its own siding by the railway crossing of Mill Road. Also that the family had a house marked on the map as 'The Limes' an elegant Victorian villa with extensive gardens. However, the house was set back from the road, so that the foundry owners, the Headlys, could oversee work on their site within just a few steps from the house.
Also, the land has been sold in three parcels, so the one closest to the railway line belonged to Coote and Warren, a well known coal merchant. The middle piece was sold directly by the Geldarts to the Headly family. And it looks like the largest piece of land borders the Foundry on the Kingston Street side, and this was known as the 'industrial training ground' owned by the Borough of Cambridge as part of the Union Workhouse and in fact used as agricultural allotments for growing produce with an extensive potato patch and a large piggery.
PICTURE OF THE EAGLE ENGINE 1849 (Courtesy National Railway Museum)
Helen goes on to say "In order to gain publicity for their new move into the railway industry, the Headlys had fabricated a steam train engine, which was called in their advertisements, 'The Eagle Engine'. It looks like a fine engine, but being rather small, this first venture into making a railway steam engine was not a great success as it was found to have insufficient power to pull carriages and heavy cargoes, and so instead became used as an inspection vehicle on the east coast train line.
Interestingly this toy replica at the Museum of Cambridge (dated about 1870) has a very similar design to the Eagle Engine and does have several carriages for passengers.
HELEN'S PHOTO OF MUSEUM TOY TRAIN
Possibly, the failure of the Eagle Engine to become a mass produced railway engine led the Headlys to the 1852 argument between the two brothers, Edward and James. All we know at present from the records is that Edward set up a rival foundry, and James went into business with another partner, John Manning, who was an Iron Monger on Mill Road. Manning is the name partnered with Headly I've found embossed on the pump in the Museum of Cambridge courtyard, therefore dating the pump to fabrication after 1852.
HELEN'S PHOTO CLOSE-UP OF 1853 HEADLY & MANNING NAME PLATE ON PUMP
What else did the Eagle Foundry make once it relocated to the Mill Road site? Helen says:
"The foundry continued to thrive and the advertisements I've found in newspapers and magazines are for agricultural implements including troughs, railway fixings including wagons, garden fixtures like weather vanes and planters, and also the Headlys were specializing in steam pumps for mills and tanneries and other heavy industries.
HELEN'S PHOTO OF c 1845 STEAM PUMP USED TO SHAMMY LEATHER, CAMBRIDGE MUSEUM OF TECHNOLOGY
This artefact is located in the Cambridge Museum of Technology's room called 'Top Bay' and it is an example of a steam pump fabricated by Headlys that was resilient, estimated to have been fabricated, at the Iron Foundry when it was still located on Cambridge market so dated around 1845, used in a leather shammy factory in the village of Sawston right up until the late 1960s, when the workshop only stopped using it because a fire destroyed the place!
HELEN'S PHOTO OF EXTANT HORIZONTAL MILL (DOUBLE ACTING SINGLE CYLINDER, NON CONDENSING) BY JAMES IND HEADLY, ENGINEER, EAGLE FOUNDRY, MARKET CAMBRIDGE
The Headlys fabricated milling equipment for many industries, both agricultural and industrial, and the newest machines were for the fertiliser industry once it was discovered that coprolites could be mined successfully on land in geological areas called the Cambridgeshire greensand, and therefore machinary was needed for washing coprolites and for milling coprolites. James Headly also built a Coprolite Mill adjacent to the Iron Foundry.
1886 OS MAP OF EAGLE IRON FOUNDRY SHOWING COPROLITE MILL BEHIND
If you look carefully at the map of 1886 you'll notice that there is a Coprolite Mill labelled behind the Foundry, on the Hooper Street side of the site.
On site, the Headly Coprolite Mill would have used a steam powered mechanism to grind Coprolite fossils between two stones. To find out more about this Victorian era mining craze for Jurassic fossils called coprolites and to see related artefacts in the Museum please link to 2:2 (Bond in Community – Resonate)
From the 1860s onwards, the Headlys invested heavily in the flourishing coprolite industry with the assistance of relatives in Coton whose land was dug up to mine for coprolites, which were Jurassic phosphatic nodules. It was found that if washed, ground up into powder, mixed with sulphuric acid, the mixture made a super charged fertilizer!
PHOTO OF A COPROLITE STEAM LOCOMOTIVE TRAIN + PORTABLE TRACK MOVING COPROLITE IN WAGONS ACROSS THE FIELDS FROM WALDEN TO MELDRETH STATION
The Coprolite mining rush started early in the 1850s nearby on Coldham's Common, the largest Cambridgeshire mining operation for Coprolites was therefore just down the train line from the Eagle Foundry, so it is likely that this discovery of local coprolites was the incentive to build small steam locomotives with wagons and portable tracks to sell to other Coprolite businesses to be used on meadows and arable land using light steam trains as a temporary means of moving heavy but precious cargo overland. The Headlys also built steam-powered mills to wash the coprolites and then to crush the nodules into powder.
HELEN'S PHOTO OF COE FEN RIVER BRIDGE MADE IN 1880s BY JAMES IND HEADLY FABRICATED AT THE EAGLE IRON FOUNDRY ON MILL ROAD
Helen comments: "Not only did the Eagle Foundry make agricultural and industrial equipment, but they also made large civic structures like road and foot bridges to traverse rivers. For example, there is a beautiful bridge in Cambridge out at Coe Fen, where you can study the fabrication close-up.
HELEN'S PHOTO CLOSE-UP OF THE HEADLY NAME PLATE ON THE ROBINSON CRUSOE BRIDGE, SAYING 'J.I. HEADLY, EAGLE FOUNDRY, CAMBRIDGE'.
It is riveted together in large sections like a railway bridge and has a simple beauty as a diminutive iron bridge flowing over the River Cam. To find out the exact year of fabrication, with no date on the name plate, I'm hoping to search documents like the Commons Minute books, and find a note of when tenders were submitted for this bridge commission.
HELEN'S FILM CAPTURING RIVER SHADOWS BENEATH THE RC BRIDGE BY THE BOATYARD
When James Headly organised for his retirement in the late 1880s/early 1890s he seems to have passed much of his foundry business over to his nephew, Edward Headly's son James Headly who confusingly went into business with a Mr Edwards.
HELEN'S PHOTO OF HEADLY & EDWARD WAGON AT CAMBRIDGE MUSEUM OF TECHNOLOGY
Headly and Edwards fabricated iron cast objects in the family tradition of railings and gateways, drainpipes and track, steam engines and radiators. I've more research to do in the tendering for contracts to discover the exact dates, but we know that Headlys won contracts for the Brorough of Cambridge to fabricate railings and gateways for the large system of railings for the Cattle Market (where the Junction is located), also for Parker's Piece and Donkey's Common, and the newly created recreation ground called 'St Matthew's Piece'.
HELEN'S PHOTO OF POST AND RAILING FORGED BY HEADLY FOUNDRY AT THE BRIDGE
The railings and gateways fabricated in the Victorian era were distinctive with cross-hatched posts. I'm hoping soon to film a surviving section of posts and a trough that was scrapped when the Cattle Market was dismantled and put in a Barnwell garden. I also have some leads for finding posts and gateways in gardens of Sturton Town which were commissioned in 1898 for St Matthew's Piece.
HELEN'S ARCHIVE PHOTO SHOWING PAGE OF COMMONS MINUTES BOOK 1898
Helen says: "This detective work is time consuming, but it is very satisfying as a researcher when you find what you are looking for, and I spent research days working in the Cambridgeshire Archive at Ely, which is the repository for the Cambridge Commons Committee Books and I was thrilled at the circularity to find in the committee minutes of 1898 that Headly and Edwards were submitting and then winning the tender for fabricating and installing the railings and gate posts at St Matthew's Piece in Sturton Town.
MUSEUM OF CAMBRIDGE OBJECT: MEASURING SPOON FROM FOUNDRY
Undoubtedly, the industrial operations of the Eagle Iron Foundry and Coprolite Mill had an impact on the residents of Sturton Town. Indeed, many of the Headly workers were likely amongst the first residents and renters of the newly built terraced housing. James Headly himself is described in trade directories and in the census as an "Iron Foundryman". If we study the census (where an official lists the names and occupations of everyone resident in the surrounding streets every decade, so in 1871, 1881, 1891) there are many likely to be working at the Eagle Foundry, which we can guess because of their job descriptions.
HELEN'S PHOTO SHOWING HOME OF FOUNDRYMAN AT 45 GWYDIR STREET
For example, if we take Gwydir Street, at number 45, living in a rather grand double-fronted house was Walter Mansfield, Foundryman. At number 85 a Wheelwright named Frederick Willis; at number 68 a Blacksmith called Theo Ambrose; at number 89 a Boiler Maker called James Lloyd. They may have worked for Headlys, or for the railways, or another company, but these are the types of skilled workers who were employed at the Eagle Iron Foundry and Coprolite Mill. If we look beyond Gwydir Street to surrounding streets nearby the Headly business there are also iron moulders, moulders, tracery cutters, machinists, boiler smiths, coal heavers, and many fitters and smiths, labourers and fossil diggers, all living in the neighbouring streets to the Foundry and Coprolite Mill, likely many of those names with these specific skilled occupations were working there too.
HELEN'S PHOTO OF JAMES I HEADLY NAME PLATE ON STEAM PUMP
TAKEN AT CMT (CAMBRIDGE MUSEUM OF TECHNOLOGY)
As a historian, it is frustrating not yet to have found any photographs or portraits of the Headly family, as their records are scattered in archives as fragments of business papers, rather than telling a family story. So instead it is via their long-lasting ironworks and steam pumps they fabricated that we can see their impact on Cambridge and acknowledge their legacy in the new development memorializing their industry through the naming of some of the streets, for example "Headly Street' 'Eagle Foundry Street' & 'Eagle Park' and 'Foundry Garden' with the entire new development commemorating the past, branded as 'IronWorks'.
PHOTO OF CEMETERY SHOWING LOCATION OF GRAVE MARKER UNDER BUSH, THE LIKELY HEADLY BURIAL PLOT FOR JAMES d.1893 & MARY d.1895
Of course, there is a graveyard and a stone worn away and under a bush in the Mill Road Cemetery, which is likely to be the final resting place of our great industrialist of Sturton Town, so I do invite you to pay your respects as the burial site has been identified on the grave map for James Headly who died in 1893, and his wife Mary Headly who died in 1895. See: http://millroadcemetery.org.uk/headly-james-ind/
---
Shape: Resonate
RESONATE – CONNECTING PEOPLE – PAST AND PRESENT
How the neighbourhood called Sturton Town was developed adjacent to the Eagle Foundry in the Victorian Era
Some elders still know the name of the neighbourhood as 'Sturton Town' and remember when there was 'Sturton Town Hall' clearly marked in lettering with the date when the venue opened, '1882' at the top of the building on Mill Road in Cambridge.
KINEMA PHOTO: CLOSEUP ON STURTON TOWN HALL LETTERING
On old maps Sturton Town Hall is labelled as a distinctive building on Mill Road in Cambridge. For example, if you look at the 1888 coloured OS map, it shows that Sturton Town Hall's front door is located where Scholar's House now stands opposite St Barnabas Church. Then Sturton Town Hall's side doors were accessed on Gwydir Street through a passageway adjacent to Dale's Brewery by what is now Hot Numbers Café. Older residents may also remember the 'Sturton Town Printers' the 'Sturton Town Milk Company' and Warboys Brewery was often called 'The Sturton Town Brewery' on official documents.
PHOTO: OS MAP FEATURING STURTON TOWN HALL
Helen Weinstein, the Ironworks community historian, has made a film tour showing the Sturton Town locations, which you are welcome to view. Please click on the link below to watch the film Introducing Sturton Town in Victorian Times:
Helen says "My film is a kind of virtual walking trail called 'Sturton Town in Victorian Times' telling the story of how the neighbourhood was still open fields at the start of the Victorian era in 1838 up until when it was sold to Joseph Sturton, a building developer, in 1869.
HELEN'S MAP PHOTO: 1830 BAKER FEATURING THE WINDMILL
Helen explains that this area used to be agricultural land:
"Although close to the centre of Cambridge, up to the 1840s the entire area was agricultural land and had been part of Barnwell Abbey, later bought by the Geldart family, and it remained rural. The River Cam was the main transport network for trade linking Cambridge out to King's Lynn and the wash, but this agricultural ecosystem was disrupted forever with the birth of steam locomotives and this new technology for train travel came to our area in 1845 when the Cambridge station was built with train lines in many directions. With the arrival of the railway lines cutting across the fields in Petersfield and the proximity to the new station, land started to be carved up into plots and sold for housing and businesses, including heavy industry.
Land between Mill Road and the Railway, running east towards Coldham's Lane and Newmarket Road and East Road was purchased from the Geldart Estate by Joseph Sturton in 1869. Sturton rapidly had plans drawn up for developing the farmland, mapped out new streets and facilities and sold off plots of land for housing and businesses, with streets planned and street names chosen ready for marketing in December 1869.
PHOTO : ADVERT JOSEPH STURTON PLACED IN LOCAL NEWSPAPERS DECEMBER 1869
Helen says: "In this advertisement, Sturton is using the proximity to the station as a selling point, and also that he had a variety of plots available to builders and other developers to use for housing and businesses. On every advert, there are a large number of plots for sale on the various streets. For example, on this advert it features in Sturton Street itself, 17 lots, the frontage of each lot being 16 feet, and the average depth 155 feet. This area which Sturton developed into building plots became known as 'Sturton Town' and it starts on Mill Road at the Sturton Town Hall in the north, and then is bounded by the west by the railway line, on the east by the Workhouse land behind Gwydir Street, and then south all the way over to East Road and Newmarket Road.
PHOTO OF 1888 MAP: GWYDIR & STURTON STREETS (add close-up)
The early maps show how every street had a varied mix of new houses and shops, schools and businesses, with small orchards and plant nurseries, dairies and abattoirs, piggeries and chicken houses, some vestiges of the rural economy therefore rubbed alongside new businesses running on an industrial scale such as soap and candle-making factories near St Matthew's Church, a tin-making factory on Sturton Street , boot and shoe repair workshops on Gwydir Street, and of course large-scale brewing in malthouses and beer houses.
In the film, you'll see the Victorian homes and businesses, including the Iron Foundry at Ironworks. You'll understand how Sturton Town was once a well-known defined area linking East Road to Mill Road, with the most well known streets being Sturton Street and Gwydir Streets, their parallel streets of Kingston and Ainsworth, and the linking streets of Sleaford and Hooper and Milford, all built very rapidly developed into building sites once Sturton sold off the plots from late 1869 onwards.
The area served not only the railway but a thriving neighbourhood of businesses and shops in Victorian times, from Headly's Eagle Iron Foundry to the dairies and brewers, shoe and boot makers, laundries and dressmakers who lived with their families in the terraced housing. There is evidence of these Victorian businesses still surviving to this day at the locations featured in this virtual tour.
MUSEUM PHOTO: JOSEPH STURTON IN PHONE BOOK
Who was Sturton who had developed the area into a new town so rapidly? Helen says: "Interestingly, Joseph Sturton's background in Cambridge was that since 1838 he had been running a successful family pharmacy business, a chemists and druggist with a warehouse for making and supplying other chemists, with both businesses located on Fitzroy Street, on what is now the paved road with shops leading into the Grafton Centre. His pharmacy business was therefore well established by the time Sturton started in property development.
HELEN'S MUSEUM PHOTO: MEDICAL CABINET WITH PILLS
Joseph Sturton was used to advertising his pharmacy products in the Cambridge newspapers. For example, one for wholesale tonics reads: "Sturton's Quinine and Iron Tonic enriches and purifies the blood, strengthens the system, and imparts tone and energy to the digestive organs". Clearly, the chemist and wholesale business was successful, and Sturton uses the Fitzroy Street address as the location for running his new propery development business.
HELEN'S PHOTO OF DEED SHARED BY RESIDENT: PLOT OUTLINED
Helen Weinstein, as the community historian has been encouraging residents to get involved in finding out more about the history of their houses and streets, and many with more time at home during covid times have participated and shared paperwork and artefacts that have been retrieved from file cabinets, cupboards and attics. Helen says:
"One set of deeds and legal documents from Hooper Street is a brilliant find, revealing Sturton's propery development operations. These deeds map out the large plot on Hooper Street showing that the 'developers' were often local artisans themselves, newly arrived in the Mill Road area, such as Thomas Holden, a shoemaker from Cross Street on the other side of Mill Road. So in this example from 15th July 1870, you can see one large plot of land from the adverts is sold to a developer called Mr Thomas Holden measuring 120 feet on Hooper Street and 84 feet on Ainsworth. This Hooper Street corner plot was then sub-divided to make a row of terraced housing with spaces for small gardens behind. It is really thrilling to see Joseph Sturton's signature on all these documents!
HELEN'S MUSEUM OBJECT: BRICK LABELLED 'STURBRIDGE'
Hundreds of houses were built this way using Cambridge gault bricks, like the Sturbridge company, using local clay dug up from the Newmarket Road and Fen Ditton areas, fabricatd at companies like the Swann Brickworks and Sturbridge Brickworks locally.
HELEN'S MUSEUM PHOTO: BRICKWORKS IN FIELD
Cambridge developers needed a lot of bricks, because between 1870 & 1880 hundreds of houses and businesses were built in the neighbourhood. Indeed Helen the historian has found out that the houses were probably built and occupied too fast, because often the streets were not paved and drains were not connected, so it was a building site for over a decade before basic sanitation was installed.
HELEN'S PHOTO OF 1879 PETITION FROM 'STURTON TOWN' RESIDENTS
Helen says " I've discovered in Ely at the Cambridgeshire Archive a never before studied petition complaining about the lack of sewers saying there are 350 households already occupied in Sturton Town, claiming that with multiple occupancy including many children per family, that the population in 1879 is already estimated to be 2,000 which means on average there are six of seven people living in each terraced house. Without sewers to take sewerage away, and only open cesspits next to the houses to provide sanitation which had not been emptied for ten years, the Sturton Town Stink in the summer months was as infamous as the London Great Stink!
HELEN'S PHOTO OF PLAQUE WITH DATE: FLORENCE VILLA 1870
Helen goes on to say: "One of the ways you can identify the first plots sold and which houses were built before house numbers, is to look up at the properties to spot where there are house names as these often include dates. For example, 'Florence Villa' on the corner of Hooper Street has the date '1870' also embedded in the plaque.
"As you walk down Gwydir Street, you can see the different building styles every few houses. This gives the area its slightly crooked charm, as opposed to terraced housing in many Victorian towns in northern England like Sheffield and Halifax, where usually the whole street was built at once by the same builder. In contrast, if you take a look at Sturton Town, like along Gwydir Street, you'll see a range of years on the houses which have dates on them, such as 1869, 1870, 1875, 1876, 1879 and 1883.
HELEN'S PHOTO SHOWING 1879 FOR STRATFORD TERRACE, GWYDIR STREET
Helen has discovered from the land tax records that this group called 'Stratford Terrace' were built as a group. Numbers 145, 147, 149, 151, 153 forming one plot with the first house in the row which is number 153 displaying the name 'Stratford Terrace 1879'.
The houses were sold to landlords, who rented them out. The unplanned and virtually overnight erection of countless dwellings brought with it many disadvantages. Overcrowding and primitive water supply and sewage disposal led to the spread of disease. A typhoid epidemic of 1888 was traced back to an inhabitant of Sturton Street. The huge growth in population of the area at that time resulted in a host of voluntary agencies being set up, ranging from co-operatives to temperance societies.
HELEN'S PHOTO: ADD PAGE OF THE CENSUS - HOOPER STREET AS EXAMPLE
The community historian, Helen Weinstein, has been sharing her skills with residents and showing them how to use the census, which took place every decade. The census is one of the best ways in tandem with using trade directories, to learn about the previous occupants of houses and businesses who were mostly renters, rather than owner-occupiers.
Helen explains; "The most striking thing about a neighbourhood going from rural fields to industry and housing developments, is that it undoubtedly went through huge expansion in the later 1800s. It is astonishing to find the evidence that in 1801 the official figure for the population was just 252 inhabitants, but by 1901 a century later, it had increased to 27, 810 inhabitants!
"For our neighbourhood of Sturton Town the official figures from the 'Victorian County History of Cambridge' gives the following growth in the entire parish of St Andrew the Less as follows:
TABLE: POPULATION GROWTH IN PARISH USING CENSUS DATA
In 1861 the population was 11,848
In 1871 the population was 15,958
In 1881 the population was 21,078
In 1891 the population was 25,091
In 1901 the population was 27,810
Notice, all the census records put these inhabitants in the parish of St Andrew the Less, which is physically some distance from Sturton Town, built on the old Abbey site on NewMarket Road. Churches were very important institutions in the community in the Victorian period, especially as agencies supporting and delivering education and youth groups, hostels for the homeless, and other welfare support.
The appropriate authorities therefore decided that the church of St Andrew the Less was too distant and too small to provide the necessary Christian influence in the area. Accordingly, St Matthew's Church was built in 1866 and St Barnabas Church on Mill Road in 1880.
St Matthew's Church also had satellite activities in the area, meetings held in school rooms and libraries, bible clubs and Sunday school activities, and eventually set up a corrugated tin church on the corner of Sleaford Street to service Sturton Town, which was called St James' Mission. Once the Churches were built in stone, this tin structure later became a social club called St Matthew's Hall a thriving community centre with large brownie and scout troops, youth groups, table tennis and billiard rooms. This social centre for young people used to stand where the playpark is nowadays, opposite the Geldart pub.
PHOTO OF RAILWAY WORKERS (Courtesty of the Cambridgeshire Collection, Central Library)
Helen Weinstein has been leading a blue plaque project with the help of volunteer participants so that we can have a blue plaque exhibition in the Sturton Town area in 2021. Helen explains:
"One of the biggest myths I'm keen to bust is that the majority of early occupants of Victorian Sturton Town were railway workers. Yes, if you look at the census when the houses were first occupied there are many railway guards, ticket collectors, engine drivers, plate layers, boiler smiths, shunters, porters, waiters in the dining cars and so forth. But, they are outnumbered by occupations in building and service industries, as there were many more occupants involved in the building trade, such as joiners and carpenters, painters and decorators, brickmakers and bricklayers; and those in public service such as policemen and postal workers, librarians and teachers, and those service industries often hidden from view behind closed doors, such as tailors and dressmakers, cobblers and laundresses.
HELEN'S PHOTO OF MUSEUM OBJECTS: PHOTOS OF WASHTUB
Helen explains "Sturton Town census shows that many women list their occupations in service industries, such as needlewoman, shoe and boot repairs, laundresses. It is frustrating that women's occupations are usually only noted down by the census enumerator if they are single, so we often don't know about women's wage economy if only the husband's occupation is described. For example of a single woman on the census running a business, there is a family last name of Laurie, who are listed on the census and in trade directories as running a laundry out of 47 and also 49 Sturton Street, employing other female members of the family. However, it is clearly hard to make a living if insufficient laundry is done daily and I've found in the charity records in 1886 that 'Mary Ann Laurie of 47 Sturton Street, aged 37, laundress requests help for ten children, or more washing'. So Mary Ann Laurie asks for either funding to feed her children or more laundry to earn more money.
HELEN'S PHOTO OF MUSEUM OBJECT: FLAT IRON
The present owner of 45 and 47 Sturton Street says "the shape of the kitchen areas shows where there was a large space for the copper to heat up the laundry and the washtub to mash the laundry once heated in hot water with the soap, and perhaps the rooms connect upstairs across the two houses because in the times of the laundry service there was a large drying and ironing room".
HELEN'S ARCHIVE PHOTO: LAUNDRY EXTENSION APPLICATION IN STURTON TOWN 1892
Helen goes on to say: "Despite restrictions on visits to the Cambridgeshire Archives, I have managed to do research there one day a week since lockdown1 ended and have had some spectacular discoveries, and one is the very unusual find within planning applications of the design for building an extension of a bespoke laundry facility. The extension is still there, and you would never guess from the regular sized terrace and front door and side passage door that a large extension was built in the 1890s, with planning permission applied for and granted to a local family, the Osbornes in 1892.
HELEN'S PHOTO OF DESIGN OF LAUNDRY
This is a large extension showing the position of the development in relation to the adjoining Hooper Street, describing that the building will be made of bricks with a corrugated iron roof, and a particularly detailed answer on the form relating to how the laundry copper and sink system will be connected to the drains, the persistent pressing issue in Sturton Town addressed directly!
HELEN'S PHOTO: LAUNDRY TAG FOUND DURING LOCKDOWN DIGGING OF GARDEN
In later trade directories, it states that Mrs Osborne is running a laundry specialising in servicing the colleges in the University of Cambridge.
HELEN'S PHOTO OF MUSEUM OBJECT: MANGLE
Helen reflects on the finding of this planning application: I'm delighted to find such a request for planning permission, because these semi-commercial and commercial businesses run by women are actually quite hard to find, because many women are taking in extra washing for lodgers, neighbours, colleges. Here is a mangle work song that survives down the generations which I'm keen to share:
"Turning, turning, turning, work on. Better times will come
Turning, turning, turning. So may lots be done
HELEN'S PHOTO OF MUSEUM OBJECT: CANDLE
In Sturton Town we have butchers, bakers, and almost candle-stick makers, because there was a soap and candle factory nearby St Matthew's Church. This must have been a very stinky place, because it was the cheapest kind of candle, the tallow candle, made from rendered animal fat that was made there, likely using fat sourced from the local slaughter houses. We don't know yet much about this factory, but we do know from the census and trade directories, many details about the butchers and bakers that had shops in Sturton Town and we've even oral histories remembering these skilled artisan bakers.
HELEN'S PHOTO OF MUSEUM OBJECT: BAKER'S CANDLE
Helen says: One of the most notable bakeries for which we have many sources was located at number 9 Sturton Street. The baker both worked at the shop there and lived above the shop, and his name was Henry Cable, of whom there is a photograph in the Cambridgeshire Collection, pictured with his pipe standing in the doorway of the shop which was adjacent to the bakehouse and the co-op stables and co-op dairy shop on Sturton Street.
PHOTO: HENRY CABLE, 9 STURTON (Courtesy of Cambridgeshire Collection, Central Library)
In the census of 1891, Henry Cable, Baker, is listed as Head of the Household, aged 51 living with his wife, Caroline Cable, also aged 51. Living at home was their daughter, Alice, single, aged 18. It is not clear if Alice and her mother were helping the family business by working in the bakery shop. However, I've spotted in the census returns for the street that there were two assistants closeby. On the 1891 census for number 10 Sturton Street we have 5 members of the Naylor family. Their sons, Robert Naylor aged 21, and James Naylor aged 17, both have the occupation written down of 'Bakers Assistant' and probably were recruited directly by Henry Cable because of proximity, and one guesses must have been easy to wake up for early shifts at the bakery as they lived opposite…
PHOTO: 1886 MAP (make a close-up showing STURTON COOP & STABLE AREA NEXT DOOR
................
MUSEUM OF CAMBRIDGE MEMORY:
In 2003, the Great-great granddaughter of Henry Cable wrote to the museum, sharing some lovely memories of the water buckets in the bakehouse:
My Great-great Grandfather, Henry Cable lived at 9 Sturton Street and kept a baker's shop with his wife Caroline. After his death, his grandson Frank Cable continued baking and delivering bread until 1948. He married Ethel Green (who lived with her family at the 'White Hart' on the corner of Sturton Street). They had six children (two died). Their daughter Joan was my mother.
When I was a small girl, I often stayed with my grandparents. I spent Christmas 1939 with them while my mother was having my baby sister. The tiny rooms behind the shop were crowded and there were plenty of hazards in the big bakehouse at the back including three buckets of water by the oven in case anything caught fire. One of my first sentences mimicked my Grandad saying, "Mind that water." I remember a Christmas party in the bakehouse - I was given the fairy from the top of the Christmas tree!
Grandad kept a delivery cart under the gateway and a horse in a stable at the end of the yard. Sometimes I was allowed to ride on its back to the stable. A muck heap stood by the wall next to the stable door and the family lavatory was just behind the bakehouse a few feet away. On dark winter evenings, Grandma would hold my hand and carry a candle to light me to the loo. Toilet paper was cut up squares of newspaper (sometimes cut up by me and threaded on a string.)
HELEN'S MUSEUM PHOTO: TIN BATH
Inside the house was one cold tap. I was bathed in a small tin bath in front of the fire with a saucepan of water boiled on the gas-ring and a jug of cold water. They had electricity downstairs but none upstairs until 1944. I took a candle up to bed and lay watching the moving shadows on the wall. I was sleeping there the night that the bombs fell on Vicarage Terrace.
Please click on the link below to watch Helen Weinstein's film made to mark 75 years since VE Day, "Sturton Town World War 2 History Tour"
HELEN'S PHOTO OF SOUR DOUGH: BAKED BY M
Helen concludes: "Learning about the bakers who sustained residents, getting up at 5am daily, has been sobering to hear during these covid times when neighbours who are care workers and nhs practitioners are also getting up at dawn to nurture Cambridge residents. What has been heartening is to have kindly neighbours baking treats for one another, and one of my favourites has been Mario's home-made sourdough which he learnt to make in lockdown. He tells me it has not been kneeded into a sponge the way Mr Cable looked after his dough overnight, but it is nonetheless exceedingly tasty bread, given with love and much appreciated…
---
Shape: Inspire
THE STORY OF AN INSPIRING CAMPAIGN TO PLANT TREES, STOP VICTORIAN FLY-TIPPERS AND CREATE A SAFE SPACE FOR RECREATION & A PLAY AREA IN THE 1890s
In Covid times, everyone is concerned about mental health and welfare, aware about how important it is to have diversity of outdoor spaces freely available in a dense urban environment. In the Victorian era, soon after the houses of the Sturton Town area were built, there were similar times of crisis with epidemics and unemployment. This was a challenge for authorities by residents to be providing open space for resident recreation and for children to play.
HELEN'S PHOTO OF TREE TRUNK AT ST MATTHEW'S PIECE
Helen Weinstein, the community historian, has been conducting research in the Cambridgeshire Archives newly located out at Ely. Helen says: "I've found some amazing connections, a kind of circulatory when looking at the 1890s, because residents then and now are wanting a tree canopy and they planted new trees in the 1890s to edge their park, which are still in situ today 125 years later. Also, in order to stop fly-tipping, the borough paid for railings and gates around the new park, and the tender was won by none other than the nephew of our Headly Iron founder from the Eagle Foundry at IronWorks, a business called 'Headly & Edwards'
HELEN'S PHOTO OF HEADLY & EDWARD RAILING AT CMT
Helen went on to say: "In my new research I'm going to show how the residents campaigned for spaces for recreation and for growing produce. The first was in the 1890s when the area was suffering from outbreaks of infectious diseases and public health committees promoted the importance of fresh air and recreation and good sanitation because of outbreaks of typhoid, cholera, scarlet fever and diphtheria and tuberculosis.
The second was when the country was at war and residents wanted allotments in the neighbourhood, and once they were given them to grow their own produce locally, they were against giving them up when war ended. (link BOND in community: 2.1 Resonate)
ARCHIVE PHOTO: COMMITEE NOTING 1890s RESIDENTS WANTING GREEN SPACE
Although there were green spaces still on most of the streets of Sturton Town in 1890, these were on private land as orchards, dairies, and plant nurseries. Plus there were also plots of land not yet developed which residents complained were dumping grounds for rubble and household waste. So this is an important context for the fight for Sturton Town to have a park planted with trees because residents were also wanting paved streets, improved sewerage and drainage, making an environment that was safer and cleaner.
NEWSPAPER PARAGRAPH ABOUT CHALLENGES OF PROVIDING ST MATTHEW'S RECREATION GROUND WITH JOKE ABOUT CHILDREN'S KNEES AND GRAVEL (embed copy from Helen's photo taken in Cambridgeshire Collection)
On July 12th, 1890, Cambridge Independent Press reported that a petition was submitted asking for a recreation ground for the Sturton Town district. It is interesting that the residents echo the language of the Public Health and Sanitation Committees who were responsible for local quality of life, from providing clean air by inspecting drains to building an infectious disease hospital.
Cambridge Borough Council agreed to establish a "recreation ground' noting that "the provision of open spaces was one of the best provisions they could make, not simply for the health of the town, but for the morality of the town".
MAP: 1901 SHOWING PARK ADD ARROW = ST M RECREATION GROUND
Helen says: "The local newspapers report that land was found by 1891 at the end of Sturton Street, and a sum of £1,675 to be spent out of Corporation funds and the laying out of the Recreation Ground overseen by the General Purposes Committee. However, reports in 1895 suggest that the so-called St Matthew's Recreation ground was not "altogether in a satisfactory state...the ground had become the rendezvous for all kinds of rubbish from all parts of the town".
From the September 20th 1895 report in the newspaper called Cambridge Independent Press it is clear that this is not yet a safe or green space for residents and especially not safe for the over 2,000 children living in Sturton Town.
Historian Helen says "Good news for the residents is when the Commons Committee, with a track record of maintaining local commons like Parker's Piece with leveling and gates, planting of trees and railings, turn their hand to improvements. This Committee did keep good records too, and clearly took over the making of what was called in their minutes, St Matthew's Recreation Ground, or in some documents, Abbey Walk Recreation Ground, or Sturton Street Recreation Ground. This is all a bit confusing, but after many hours in the Cambridgeshire Archive it is possible to do the detective work for this park creation history.
HELEN'S PHOTOS: CA: CB/2/CL/3/5/4 (NOTE TENDER PUT OUT FOR TREES TO BE PLANTED 11 FOOT APART ON ST MATTHEW'S PIECE - AND ESTIMATE FROM MR GEORGE WILLERS AT COST OF 29 POUNDS, 17 SHILLINGS, 6 PENCE WAS ACCEPTED BY THE COMMITTEE:
Helen noticed: "The game changer between an unhealthy unsafe piece of land came in 1895 when a local resident, the St Matthew's vicar became involved, because the Committee minutes show the difference the intervention of the Rev Hargrove, vicar of St Matthew's makes in partnership with the Chair of the Committee, Cllr Redfern. Hargrove clearly writes letters and pressures for a play area to be levelled with rubbish removed, and he hosts Cllrs and Committee members for meetings at the St Matthew's Vicarage and at the Grounds on Sturton Sreet, and so by the end of this Committee Minutes Book in March 1898 we see the tenders agreed and significant spending for the planning of trees. Plus the tender for railings made locally by Headly & Edwards, so important for preventing future fly-tipping, thus turning a rubbish dump into an open space suitable for residents' recreation!
CLOSE-UP OF TREE PLANTED IN 1896 11 FOOT APART
Helen shares her exciting research about tree planting saying: "The Commons Committee Meetings show that once rubbish was removed, the ground was levelled, gravel was applied to create a flat surface, then trees were planned. Key dates in this long fight to have a Recreation Ground that will not only provide a safe play place for children, but a garden of leisure and clean air for adults, starts with a site visit on November 23rd, 1897 when it is agreed that trees be planted at the sides of the Recreation Ground. By December 21st a specification has been agreed that the trees be eleven foot apart. The tree plans are signed-off for planting next Spring, on March 4th 1898, when the Commons Committee agree to accept the tender of Mr George Willers for the sum of 29 pounds, 17 shillings, and six pence!
PHOTO OF TREES LINING STURTON STREET TODAY
The ground was not officially named as 'St Matthew's Piece' until the official opening ceremony in the summer of 1898, fully described in the newspaper of 24th June. The vicar hosted the stakeholders in the vicarage garden, including the Mayor and Committee Member Councillors and local ministers from the other local churches and denominations, school teachers and other educators including the Sunday school teachers and Regiment music teachers, walked over to enjoy a long concert to celebrate.
PHOTO INSERT OF NEWSPAPER FROM 1898 titled "All's Well That Ends Well".
FRAME BOX: CONCERT PLAY-LIST FROM 1898
Hopefully at the end of the covid pandemic, residents will be able to hold their traditional 'Party on the Piece' again during the first weekend of September and perhaps the community will be inspired by this research to find the concert pieces listed in the 1898 programme and play them again, giving a musical connectivity between the past and the present.
The park has certainly been used more than ever during covid times by local residents. Plans for diversifying the landscape of St Matthew's Piece continue to this day, and recently bulbs and wildflowers were donated in a volunteer planting day with residents teaming up with the activist group 'On The Verge'.
PHOTO OF WOODEN PLANTING LABELS & VOLUNTEER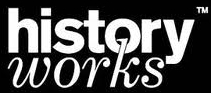 » Work with us