Forge: Bond in Community
The theme of 'Bond in Community' is central to the Museum of Cambridge Exhibition, co-curated by Artist in Residence, Hilary Cox Condron and Community Historian, Helen Weinstein exploring the ways in which there may be shared rituals and activities, friendship and support networks, ties that bind neighbours living on our streets and inspire not only friendships but also activism to make a difference beyond the local.
Looking at some of the ways community has been forged, this exhibition explores many kinds of shared endeavour and inspiring activism locally and connecting globally.
---
Bond: Reconnect
Helen Weinstein, as a public historian, values 'place finding' work, which means exploring a place with a community that lives and works there, developing bonds between the past and the present, and between one another through shared research and co-curation of knowledge. Helen believes that it is through this historical activity, the conversations and reflections about the connections between the past and the present, that we help foster a shared sense of belonging, whether residents have lived or worked in a neighbourhood for 30 years, 3 years, or 3 months!
MUSEUM: ENGRAVING OF PARKER'S PIECE FEAST
Helen says "I've shared the story of the Parker's Piece Feast with the local community, and there are discussions about Street Party gatherings for a re-enactment of an extraordinary effort of baking, brewing & celebration once we get through the pandemic and can celebrate not only on our streets but later in 2021 for the opening of the new community centre we'll have on the Ironworks site! Because in the past, there have been huge community gatherings locally to mark national events. The most lavish happened in 1838 to mark the Coronation of Queen Victoria. The engraving above is prominently displayed at the Museum of Cambridge in the Dining Room. The feast was the largest ever organized in Cambridge, with fifteen thousand of 'the poorer sort' of resident including thousands of children entertained for free on Parker's Piece with singing, hot air balloon display, ending with fireworks & feasting.
CLOSE-UP PHOTO OF PARKER'S PIECE FEASTERS
Helen says: " The account of the feast is astonishing. It was published in newspapers of the time, describing how on 28th June 1838, the Municipality of Cambridge organised something that truly went down in history. The diners consumed 4,500 loaves of bread; 125 gallons of pickles; 1,015 stones of meat; 72 pounds of mustard; 1,608 plum puddings of 6.5 pounds each; plus 99 barrels of ale!
BAKER'S MAP OF 1830 = WINDMILL
This feast was held on a piece of common land called Parker's Piece, about two hundred yards from the Mill on Mill Road and it was just before the area was developed into a commercial district with shops and homes with the coming of the railway in 1845. You can see on this map of 1830 that there was the Mill on Mill Road and the one side-street built at Covent Garden. And if you look at Shape:2 Resonate LINK you'll find out how the Sturton Town area of Mill Road was developed and had many thousands of residents by the end of Queen Victoria's reign in 1901.
CAMBS COLLECTION PHOTO OF VE DAY PARTY ON GWYDIR
In recent times, residents have not yet re-enacted a gathering with food and drink on the same scale as 1838, but the tradition of celebrating our community, bonding over food and drink has continued, street by street. For example, most of the streets held parties 75 years ago to mark the end of the Second World War.
Helen says "If you take a close look at this photo taken on Gwydir Street to mark VE day in 1945, it is the children and the servicemen taking pride of place at the tables, and adults join in behind them. This photo was taken pointing along from where the Cambridge Blue pub is located on Gwydir Street which you can see on the left of the picture. Notice the bomb shelter in the right side background outside number 60, with the air raid siren mounted on top, perhaps on this festive occasion used to amplify music instead?
PHOTO OF HELEN'S STREET PARTY – BUBBLE MACHINE
Lately, to bring neighbouring streets together and for residents to learn one another's names, we've organized a street closure, a pre covid gathering. Helen says "Even in England on a windy Sunday in Autumn the take-over of a street is possible, with children playing in safety, adults conversing, with sharing of friendship and feasting enjoyed right outside front doors. Food and drink from all over the world is sampled, representing the heritage of residents, including from Spain, France, Italy, Germany, Holland, Czechosovakia, South Africa and East Africa, South America and North America. The shared value on the street is about a green agenda, recycling and planting, so the stalls represented this with free plant swop stalls, book stalls, a popular toy swop stall, and most fun was had with the celebration of our gardens in the snail and lettuce race! "
PANDEMIC PHOTO DURING LOCKDOWN = SETTING UP OF A PLANT SWOP STALL – BILL & JOAN (CONSENT FORMS)
This kind of sharing of food and drink is no possible longer during the pandemic lockdowns, but instead communities have been imaginative in finding new ways to support one another and have often been using new technologies to share friendship and acts of kindness, such as doing shopping for those who are elderly or poorly or caring for young children.
Helen in her community engagement work on behalf of Ironworks has filled the gap from the postponement of many of our IronWorks public activities like the 'IronWorks Fringe' and 'Blue Plaque' trail which were planned for the Spring and Summer of 2020, and instead organized some low key 'Plant Swop Sundays' during the pandemic, so at a distance residents may converse with one another and contribute to a table set out with jams and cordials, swopping plants and produce.
CLOSE-UP: TOM PLANT (MATTHEW'S BACK OF HEAD)
Meeting outside for safety, where Helen could set up a popup stall on the street, messaging to residents via WhatsApp groups and leaflets, meant that Helen could engage residents in conversation, sharing new research about the past of the streets and in turn encourage sharing of memories and artefacts, found objects and papers in homes & gardens. Residents seem to have been delighted with 'Plant Swop Sundays' so I think this new tradition on the streets of Sturton Town will out last the pandemic…
BLUE PLAQUE PICTURE: STORY OF POCKET PARK
Helen says "During the pandemic, residents have often found things stressful and hard, as I have too, but place finding and artefact trails and artworks and gardening and baking have helped people cope, testing out a range of new activities on our streets, in new virtual ways neighbours interact, inventing new traditions, decorating our homes, lending out ladders for fixings, trusting others to go to pharmacies, swopping yeast for a loaf of bread, sugar for a jar of jam, and learning together many new ways of support…
PHOTO: MATTHEW HOLDING UP BOTTLES GRINNING
In particular, I've been really overwhelmed with how gleefully residents have engaged with the community history project and the call to share stories, objects, documents. What has been great is that now people are working at home and are spending more time in their gardens, digging new beds for flowers and veg has also unearthed evidence of past residents.
PHOTO: GILL HOLDING UP A VICTORIAN MEDICINE BOTTLE AND AN INKWELL
They have literally been digging up the past, such as old bricks and horsehoes, old iron tools and china, but even intact fragile objects. For example, we've had a lot of Victorian glassware shared with the community history project for identification and recording – including beer bottles, inkwells, medicine bottles, mineral bottles, and milk bottles.
SLIDESHOW OF ALL BOTTLES & OTHER ARTEFACTS?
Residents have also enjoyed the sharing of seedlings, top tips on nurturing plants, and using social media to showcase photos of the resulting flowers, fruit and veg. Some residents have even found loved recipes from favourite friends and relatives, making batches of jam and marmalade and cordial to give to neighbours.
PHOTO OF ZOE's ELDERFLOWER CORDIAL JAR + RECIPE
Friendship forged through the sharing of preserves is a lovely mirroring of behaviour of neighbours during the pandemic experimenting with recipes, for example a family went to Coldham's Common to pick elderflowers and then make cordial resonating with how Victorians used their fruit and flowers to flavour water.
MUSEUM PHOTO: CORDIAL BOTTLES WITH STOPPER or MARY S COLLECTION ON GWYDIR INCLUDING LEMONADE & CORDIALS
What has been new in the pandemic has been residents forming WhatsApp groups on the streets to request ingredients for baking, like yeast, when it was in short supply. Or to ask for help and support when poorly with suspected Covid, like boxes of paractemol posted through letterboxes. And as the community settled into lockdown, and gardening developed from Spring to Summer, the WhatsApp Group started to share photos of produce.
PHOTO SLIDESHOW OF TOMATOES, SUNFLOWERS, BEANS, = consent forms for photos of adults and children with produce
Looking at some of the ways community has been forged, this exhibition is a great space to explore these acts of kindness in sharing the enjoyment of growing and inspiring activism locally, but also residents have been thinking about how to garden in order to be preserving wildlife and to diversify the plants available to mini-beasts year round in gardens, planting in the street too.
HELEN'S PHOTO: FRONT WINDOW BOX OF TOM & SUNFLOWERS
This new appreciation has been of nesting and roosting birds in gardens and hedgerows, and also noticing that certain streets have had many hedgehogs this year of lockdown, so ensuring their future wellbeing by the building of hedgehog highways and sharing info on how best to feed and leave water to nurture the hog population, has been a big feature of the humans taking time to notice wildlife.
HILS: INSERT DRAFT OF THE LANTERN ARTWORK WITH ROW OF HEDGEHOGS
The hedgehog highway story is shown in this exhibition at Pioneer LINK and the children voted for hedgehogs to be displayed in the Mill Road Lantern Festival, where you can see the Artist lantern showing hogs and frogs on Ainsworth Street, plus the sunflowers that Helen gave out as seedlings at 'plant swop Sundays'. The lanterns will be displayed as part of the Mill Road Winter Fair in shop windows on Mill Road from 5th December onwards.
PHOTO: LAWRENCE'S DAUGHTER WITH HER GIANT SUNFLOWER
The Museum of Cambridge has many artefacts and illustrations of gardening in Cambridge, with nurseries and market gardens growing food for town and gown, plus the Botanic Gardens founded by Charles Darwin's tutor, collecting species and growing plants under glass in huge hot houses. There were even small nurseries tucked into the neighbourhoods, like the market garden at Polecat Farm, where Cutlacks shop is now located on Mill Road.

GARDEN PLOT AT NUMBER 81 BEHIND CORRUGATED IRON FENCE
GARDEN BLUE PLAQUE AS PART OF 'PLANT SWOP SUNDAY' EXHIBIT
Plus there were sometimes residents who set up nurseries in their back gardens and also used empty plots adjacent to their houses. For example, for the Blue Plaque stories for 'Plant Swop Sundays' Helen featured the Summerfield farm plot that used to grow produce from the 1870s to 1890s on Sturton Street opposite St Matthew's Piece where Petworth Street is today. There were also micro garden plots, for example at number 81 Ainsworth Street, where we may imagine the brewer John Dippold and his wife the publican Margarite Dippold, growing hops for their beer in the late 1800s early 1900s to serve from the beerhouse next door.
BLUE PLAQUE TELLING STORY OF BEER HOUSE
Research about the past shows that growing and sharing produce, and enjoying pocket spaces of land, was really important to local residents in the past. This story is best told through the story of allotments and 'nursery' and 'orchard' spaces in the past.
Despite high density living in Victorian times, Helen Weinstein is discovering that then, like now, people wanted to be producing their own food. We don't know yet much about Victorian allotments, their locations and how plots were managed, but Helen has started to go through the Allotment Committee Minutes at the Cambs Archives in Ely and discovered some of the twentieth-century story.
HELEN'S PHOTO FROM CAMBS ARCHIVE IN ELY OF AN ALLOTMENT COMMITTEE MINUTE BOOK
So far, Helen has found crisis years when it is acknowledged that the Sturton Town area has a dearth of allotments, and indeed during the first and second world wars land is commandeered so that local residents can grow more of their own food.
1886 CLOSEUP OF MAP MARKING 'ALLOTMENT' from OS map plot behind St James Mission (behind playpark today)
Helen explains: "I've looked carefully at the larger scale Victorian maps from the late 1860s onwards because Ordinance Survey maps in particular are really helpful to show that there were plots for growing food and for stabling horses and cows, piggeries and fowl, may plots for orchards interspersed with the dense urban housing. For example, on this map there is a large plot marked 'Allotment' on the OS Map behind a Mission Church that used to stand opposite the Geldart Pub where the playpark is today.
Also, there was a very large allotment adjacent to the Eagle Foundry, on the strip of land behind Kingston Street that was labelled on maps as the 'Industrial Land' for the Union Workhouse. Research has revealed that this was mostly a huge potato plot for feeding the inmates of the Workhouse and complaints from neighbours on Kingston Street about the 'nuisance' of the piggeries, reveal that there was also a smelly piggery at the back of what is now Kingston Mews on the IronWorks site!
MUSEUM: VICTORIAN MARKET GARDEN DIGGING TOOLS
Helen says: " Most exciting, I've find out that a large plot of land by the railway line had never been built on in Victorian times and was therefore used for grazing horses and cows and was known as 'the Drift'. Many underused building plots became allotments in World War One and Two and these were still fully in use up to the mid to late 1950s, and were clearly very popular.
1860s CLOSE-UP OF MAP = POINTER ON 'THE DRIFT'
"Some enterprising residents who had learnt how to grow to an almost commercial scale, even turned over their back gardens to small-holdings and market gardening. For example, just as at numbers 93 and 95 Sturton Street, a resident kept cows in the back garden, to the annoyance perhaps of neighbours, behind numbers 65 and 67 Ainsworth Street there were chickens and hot houses. Because at number 65 lived James Brown who was a nurseryman by training in a market garden, was using the relatively small plot of land behind his family home and next door for a chicken run to sell fresh eggs and a large glass house to grow seedlings to sell to neighbours for their own gardens.
MAP SHOWING L SHAPED GARDEN BEHIND METHODIST HALL OR HELEN'S PHOTO FROM CMT OF IRON FOUNDRY RADIATOR FABRICATED BY HEADLY & EDWARDS
"When the Brown family moved to number 57, which has a large L shaped garden (where it backs onto the Sturton Street former Methodist Hall) the market gardening operation became more ambitious. His daughter, Mrs Prior, shared memories, which Helen has discovered were printed in The Cambridge Weekly News in June 1986. From the description in the newspaper we learn that James managed to earn all of his liveliehood from his planting and produce, from 1914 to 1925, getting up at 3am to stoke the boilers in the two large greenhouses, having two chicken runs, and selling home-grown salad and cress from the back door, all the ingredients for the filling of a traditional egg & cress sandwich!
MUSEUM PHOTO: WATERING CAN FOR HOTHOUSE
"Also, there was inspired activism to campaign for land to be dedicated permanently for allotments so that residents could have a plot for growing produce locally. Indeed residents were successful when the Borough War Committee supported them by having the cemetery staff make fencing and gates for the allotments, mark out the plots, make bore holes so that growers had access to water.
Searching in the records in the archive at Ely, I've been really pleased to find a connection with the past interests of residents in growing their own veg, because there are many meetings with officials documenting that the residents even petitioned about allotments.
HELEN'S PHOTO OF ALLOTMENT COMMITTEE IN 1960
Helen goes on to say: "Further, the allotments in World War 2 on 'The Drift' were fully used showing that the Sturton Town residents needed a dedicated space close to home for growing produce. It was out of this allotment experience in the World Wars, that, after a while, by the mid 1950s space for allotments was given back to the building firm who owned it, and alternative land was found with the slum clearances in the 1960s when New Street allotments were made on land assigned by the Council.
"Most residents don't know any of this history about allotments, or indeed those that use the New Street Allotment plots are just learning from our community history project that their fantastic plots were only planned in the 1960s and not available until 1969/70. It has been hugely rewarding to share my research and detective work skills with the community and we hope to have a mini-popup exhibition at the allotment sites in 2021."
It is the intention of Helen Weinstein that this new research can be completed at the Cambs Archive post lockdown2 and presented in May 2021 as part of the IronWorks fringe as 'Green Spaces & Growing Places: Then and Now'.
HELEN'S PHOTOS FROM MARY'S GARDEN ON GWYDIR STREET (SOLD AS 5 HOUSES & GARDEN PLOT IN 1890) sideshow of the trees with quotes from Mary & her hubby: Pears, Apples, Cherry, HollyIRONWORKS
---
Bond: Resonate
BOND IN COMMUNTY – RESONATE = DIGGING & GROWING STORIES
For the 'Bond in Community' theme for the exhibition we are looking at histories and activities that resonate between the past and the present.
An important story is our access to a wider landscape than being reliant on what we have in our own homes and gardens. Sturton Town is an area of high urban density where in Victorian times as now, living and working conditions confine people to small spaces surrounded by buildings with few mature trees or views of a pastoral landscape.
HELEN'S ARCHIVE PHOTO: MAP OF COLDHAM'S COMMON
Common land is therefore very important, not only public parks and gardens, but the wider spaces we are so fortunate to have in Cambridge, which was an essential resource for working people in the past and has proved in the 21st century to be such a blessing for us all in covid times, to have spaces in Cambridge where we can be walking through meadows to see trees and rivers and brooks and wildlife, to help with wellbeing.
ASK HILARY: FRAME A LISTING OF THE 12 COMMONS?
There are 12 Commons in Cambridge offering a very welcome green corridor situated in meadows that go right to the heart of the city, because much of the Commons link to the River Cam like Midsummer Common and Coe Fen. The Common closest to Sturton Town is called Coldham's Common where residents today go to walk in a rural landscape, where there is space to run with dogs and for children to fly kites, brooks to learn to fish in and bramble patches for harvesting great blackberries.
HELEN'S PHOTO OF MARIO HOLDING UP BLACKBERRY OR OF FAMILY/CHILD HOLDING UP A KITE AT COLDHAM'S FUNDAY
In the past, common land was essential for access to the River for travel for people and goods before the coming of the Railway. In Victorian times, the cows kept in small holdings on Kingston Street, Hooper Street, Sturton Street, and Sleaford Street, would have all been walked over to Coldham's Common for grazing.
HELEN'S PHOTO OF COWS ON COLDHAM'S COMMON TODAY
Today we are grateful for these Commons and we owe to the Cambridge residents in the past that ordinary people had to assert their rights for access to the commons not to be taken away. They literally fought and rioted in order to stand up for their 'rights to the commons'. All of these rights meant that Coldham's Common provided essential food and materials for local people to access.
There were five 'rights to the commons'. The 'common of pasture' meant that they could graze cattle and keep horses on Coldham's Common. Peat could be dug to be used as fuel according to the 'common of turbary'. The 'common of estover' allowed people to cut trees and bushes to build their houses and fix their roofs. Stones and minerals could be dug up as 'commons in soil'. Finally, local people could fish in Coldham's brook according to the 'common of piscary'. Coldham's Common was therefore a vital resource for peoples' welfare in the Barnwell Abbey area.
The fact that no one owned Cambridge's commons meant that local landowners regularly attempted to claim them as their own. Laws were passed in the Houses of Parliament challenging the old system. The strips were to be replaced with fields. Even the commons were threatened as landowners tried to increase the area of land able to be farmed. This process was known as 'enclosure'. Local people were against enclosures and they knew that they had rights to the commons and relied on places like Coldham's Common to provide food plus material for housing.
HELEN'S PHOTO: CHILD ILLUSTRATION OF PROTESTORS
Protests were a regular occurrence. In 1594 a man called Jake of the Style led a group of Cambridge residents against an early attempt at enclosure and managed to stop farming for private profit on the commons, and keep it instead for local people to use for cattle grazing, fuel and fishing and foraging as it is today.
HELEN'S MICHAEL ROSEN FILM TO EMBED: COLDHAM'S COMMON
TITLE: COLDHAM'S COMMON (2016)
COPYRIGHT: MICHAEL ROSEN
The years pass
and the grass grows,
the grass grows over
the years disappear...
Underground
clues are found.
Listen! And we can hear
across a hundred million years...
The sound of the sea
where now there's a tree;
giant lizards in the sky
wide wings take them high
swooping on fish in the waves
gliding over rocks and caves
flapping and stopping
leaving their droppings
for millions of years
right here, just here.
The years pass
and the grass grows,
the grass grows over
the years disappear.
What were droppings and bone
turn to stone
deep down, day and night
silent, slow, out of sight
vast beyond measure
a secret treasure
deep in the ground
waiting to be found.
Up above people come and go
their pigs and cows moving slow
free to graze upon the ground
until a Lord puts fences round:
nowhere for the pigs and cows,
and with the people starving now
one Jack o' the Style leads a revolt
with a hundred others they call a halt
break the fences and burst back through
with pigs and cows, their hens and ewes.
The years pass
and the grass grows,
the grass grows over
the years disappear.
One John Ball from Barnwell way
beneath the grass, said there lay
some sort o' magical stuff
the which - if ye had enough,
mixed it right, made it just so,
it'd make any plant grow
and in a matter of just a few years
thousands came and dug right here.
Very few knew that all the while
they were free to do so, 'cos of Jack o' the Style
very few knew that the reason why
was down to lizards in the sky
for millions of years, leaving behind
what many years later, others would find.
The years pass
and the grass grows,
the grass grows over
the years disappear
and here we are:
we stand right here.
Michael Rosen has previously worked with the Historian Helen Weinstein and composed a poem that tells the story of Coldham's Common, not only the protests to keep the 'rights to the common', but also the story of how an important and precious resource was discovered UNDER the Commons in Victorian times.
In the 1850s, a precious mineral was found beneath the sub-soil of Coldham's Common. The mineral, called 'Coprolite', was originally thought to be fossilised dinosaur dung, but it is actually a mixture of faeces and teeth and bones from Jurassic flying beasts, mostly lizards in the Pterosaur family, all of whom were fishing and living and dying in the Coldham's Common area in the Jurassic period.
MUSEUM PHOTO OF COPROLITE: FROM SEDGWICK DISPLAY?
Over time, collecting at the bottom of what was once the sea bed, their remains became phosphatic nodules. These nodules called coprolite look like stones and often you can see the fish bones in these phosphatic deposits that look a bit like fossiled excrement. It was discovered in the Victorian period to very valuable because it could be used as fertiliser, if dug out from the ground, washed, and then crumbled to a powder and mixed with sulphuric acid.
MUSEUM COPY OF ENID PORTER ARTICLE
Enid Porter, the first curator of the Museum of Cambridge, wrote an important article about the mining of Coprolite and what became known as the 'Mining Rush' in Cambridgeshire from about 1850 to the 1880s/90s. It was on Coldham's Common that one of the biggest deposits was found. Because it was common land many wanted to have a go and dig up their own sacks of coprolites to sell and some did so. But by the 1850s it was the Town Council that was looking after the Commons & managing the land.
HELEN'S ARCHIVE PHOTO: PRESERVATION OF COMMONS LAWS
By Victorian times, we can find evidence of the Borough Council of Cambridge spending time and money looking after the Commons. Not only did they follow national legislation, but they ran regular council commons meetings and kept minutes. It is here that Helen Weinstein has found evidence of the variety of tasks that the town council paid for Coldham's Common, such as draining and ditching, fixing fences and gate posts, dealing with thistles and flytipping, improving bathing and fishing places, planting hedges and trees, managing animals and the paying of the Pinder.
MUSEUM PICTURE: COPROLITE DIGGERS WITH PICK AXES
And so it was that in 1857, the Borough Council leased portions of Coldham's Common for the mining of Coprolites. For example, Robert Walton paid one hundred pounds and ten shillings per 3 months for the rights to dig up 5 acres of Coldham's Common. The Coprolite mining operators usually went about 20 foot down to find the seam of coprolites and their legal paperwork made it very clear that the topsoil had to be put back in place after digging so deep, and to reduce taking away the grazing land for others, only two acres were allowed to be dug at any one time.
MUSEUM OBJECT: COPROLITE DIGGERS' CREEPING IRONS
Historian Helen comments: "Those working on the Coprolite mines were called 'Coprolite Diggers' or 'Fossil Diggers' and we've found several listed in the 1881 and 1891 census in the Sturton Town area with this occupation. It could be quite dangerous because it was slippery under foot from the washing of the ground and the scaffold structures to mine the coprolites, and so the diggers wore these special 'creeping irons' to fit over their boots to help secure their footing. It is fantastic that the Museum of Cambridge has this artefact preserved from this unusual occupation!"
MAP OF HEADLY'S IRON FOUNDRY SHOWING THE COPROLITE MILL LOCATED ON THE HOOPER STREET END OF THE SITE
Historian for the IronWorks, Helen Weinstein has discovered other connections with Sturton Town and says further "Interestingly, the Headly family also became involved in the Coprolite Mining concerns in Cambridge. Since moving to the Eagle Foundry by the railway line on Mill Road the company had provided fixings for the Railway, such as shovels and spades, sleepers and wagons. For the Coprolite Mining industry, the foundry manufactured similar tools and carts, also portable tracks for moving the heavy coprolites from the fields, and steam engines for washing coprolites. And at the IronWorks site, Joseph Headly had built a Coprolite Mill for grinding the nodules into powder and mixing with acid to make fertiliser. If you look at the old maps of the 1860s and 1880s, the Coprolite Mill is clearly labelled as being in a building located behind the Eagle Foundry, so on the Hooper Street side of the site.
HEADLY ADVERTISEMENT FOR COPROLITE MACHINARY
The Coprolite Mining craze makes sense because of the pressing need to increase food production when Victorian city living was drawing people from the land to settle in urban areas. Joseph Headly even went into business for a few years with a man who worked in the manure industry, Manning, a partnership that made sense for servicing the Coprolite Mining and Milling industry. However, it was not so productive by the 1880s, when new forms of fertilizer, guava, was imported from the Americas. By this time, Joseph Headly had become more invested in the Coprolite Industry than the Foundry, and so he made plans to retire and local newspaper adverts show the selling off of Headly's machinery.
HELEN'S PLANTER TO SIGNIFIY INCREASED FOOD PRODUCTION
Historian Helen says "During these covid times, digging and producing food has become important to many residents of Sturton Town. But to my knowledge, residents only had time to walk on Coldham's Common for recreation and foraging for elderflower berries and black berries, but have not dug beneath he ground to revert to using Coprolites to increase their food production!! What residents have done, is to make planters not only for their back garden food production, but also residents have made planters to donate to others, such as a fantastic project piloted to make planters out of palettes which Sturton Town residents hope to do more of post Covid.
PHOTO OF PALETTE FOR PLANTER
Helen goes on further to say: "I think that new 'traditions' of sharing resonate with this past of digging on the Commons, because in Sturton Town residents would dearly love to provide more communal gardens, put planters with trees and shrubs, vege in public places, to be on the street and windowsills, also containing herbs and veg and fruit for sharing with neighbours, and flowers for bees and other mini-beasts. It was great to have an Engineer from local company Motts make a prototype of a street planter from an old palette, which I've then painted, which we had made for Ainsworth Street's pocket park, which we'll use for the "IronWorks Fringe" now postponed to May 2021.
PHOTO OF JACOB HOLDING UP COMPLETED PLANTER
Also, residents in the area are keen to have council support to make more planters to go outside homes and businesses, and also to donate to refugee families newly settled in Cambridge, which residents plan to fill with some herbs and nursery plants, to give the message that 'Refugees Welcome Here' and to share the understanding that those who have escaped war zones are likely to be suffering from PTSD, and in stressful times gardening in small spaces is very nurturing and important to wellbeing.
PHOTO: SHRUBS IN PLANTERS WITH COVID LABEL
Helen goes on to say: "Residents have noticed the shrubs in planters for Covid street closures in other parts of Cambridge, and hope that these may also be put in Sturton Town to offset the density of IronWorks, because Residents would like evergreen and flowering shrubs for bees and humans to break up the cityscape!
This has a lovely resonance with Cambridge City Council's Tree Canopy project that our IronWorks Artist in Residence, Hilary Cox Condron, is also involved with, so do please keep in touch and share suggestions. Tree donations that residents would like for back gardens so far include pear and apple and crabapple, cherry and holly, to promote fruit growing and give birds berries in winter. For street planters, the small trees suggested are weeping silver birch and mini acers and maples. Shrubs that flower for bees and/or have berries for birds include Garrya Elliptica, the beautifully shaped silver tassle tree.
HELEN'S PHOTO OF FLOWERING SHRUB
---
Bond: Inspire
2.3 BOND – INSPIRE
As our communities in covid times have bonded through shared support networks in schools and colleges, through work and on the streets, adults and children alike have inspired people, making the effort to brighten up the street scape with rainbow pictures in windows and other acts of appreciation.
In the past history of Sturton Town, there were also inspiring individuals, supporting people locally, and also children globally.
Helen Weinstein, the community historian says: "Eglantyne Jebb (the social reformer, economist and political activist) who lived in Cambridge and campaigned for better sanitation and housing conditions in the early 1900s (so at the end of Queen Victoria's reign) is a truly inspirational Victorian. I'm researching the original documents of her era, newly revealed now the Cambridgeshire Archives are open again, through which sources is possible to look at Eglantyne's activities in a new light!
EGLANTYNE JEBB: PORTRAIT PHOTO
Helen goes on to say: "Eglantyne Jebb was a woman of her time, campaigning for better life expectancies for working families and children, then joining the suffragette marches, impressively campaigned beyond England by going to the Balkans during and after the first world war and organized to alleviate the plight of refugees in the aftermath of war, and particularly child refugees, becoming an expert on the plight of displaced and unaccompanied children.
Eglantyne then campaigned for the rights of children and her work has a further legacy today from her co-founding the charity, still very active, called Save the Children. Her determination to change the world for the better did not stop there, and her most important achievement in terms of safeguarding child protection which still has resonance today, was that in 1924 the League of Nations endorsed her Declaration on the Rights of the Child.
SIDE BOX SONG Helen Weinstein has co-composed song verses telling the story of Eglantyne's long list of achievements commissioning collaboration with CBBC's Horrible Histories songwriter, Dave Cohen = EMBED SONG LISTING EGLANTYNE JEBB'S ACHIEVEMENTS USING HW' RECORDING OF KS2 CHOIR AT ST MATTHEW'S SCHOOL
https://audioboom.com/posts/4774881-oh-my-darling-eglantyne
So how did Eglantyne Jebb make a difference locally in Sturton Town? Helen says: "Eglantyne Jebb came to Cambridge to live with her mother in 1900. She had been a pioneering student at Oxford and wanted to be of use in Cambridge, so volunteered to work for the charity organizations supporting those who were suffering because of poverty, much of it caused by epidemics of cholera and typhoid and small pox, tuberculosis and diphtheria. I've looked at the Borough records for public health, and my research has shown that the officials on the ground were doing all they could to suppress contagious diseases and their oversight was even more detailed than we have during covid track-and-trace; for example, they were able to pinpoint an epidemic of 1888 to a specific household on Sturton Street itself.
Helen goes on further to explain: "However, this was before the welfare state and the funding of the National Health Service, so Eglantyne's work was voluntary, using charitable funding to support people in need, donations and loans in order to be paying medical bills or dealing with unemployment. It was these cases that gave Eglantyne Jebb not only research data, but insights into the issues of poor sanitation and the impact of poverty.
PHOTO FLORENCE ADA KEYNES
To move into this line of work, Eglantyne was mentored by an inspiring social reformer, Florence Keynes, one of the early graduates of Newnham College who was very involved in the founding of the CCOS, Cambridge Charitable Organisation Society. Florence Ada Keynes' important work in Cambridge in the town has been overshadowed by the gown side of her family, (as the mother of famous economist, John Maynard Keynes) but in her own right she was an expert in politics and economics, and did pioneering work to resettle and support people out of the workhouse, later becoming the Mayor of Cambridge at aged 70.
Eglantyne Jebb was thus mentored by an inspirational woman, and it was in collaboration with CCOS charities that Eglantyne came to work in the dense urban housing in the neighbourhoods close to the market place and the castle, but also their activism led them to Sturton Town to evaluate charitable cases close to Mill Road.
PHOTO: FRONT COVER OF 'CAMBRIDGE: A SOCIAL STUDY'
Eglantyne went on to produce a piece of research which came out of the practical project, because another mentor, Mary Marshall, (co-founder of Newnham College, and a lecturer in Economics), coached Eglantyne to write up her research. Eglantyne was meant to be putting together a register of charities and to document the charities' work by giving examples of the types of cases. But the work became Cambridge: a Social Study published in 1906. In effect Eglantyne produced what became a ground-breaking survey of poverty in Cambridge.
PAGE DESCRIBING LIVING CONDITIONS IN THE MILL ROAD AREA
Eglantyne describes the poor conditions and sewerage systems in Cambridge in the Victorian Era. The residents of Sturton Town were aware that they needed improvements and petitioned for mains sewerage connections as far back as 1879 (link to Pioneer 3.3 Inspire). But many in the University were shocked at reading this research publication, as they were ignorant of the inequalities directly on their doorstep.
Eglantyne had highlighted the poor living conditions of families in the rental housing sector, of overcrowding and the lack of proper sanitation and drainage in many areas, including newly built ones like Sturton Town, and she documented the resulting epidemics from multi-generational and crowded living conditions.
Helen Weinstein, the community historian, has just started to dig deeper in the Cambridgshire Archives in Ely to find out what kind of cases Eglantyne was using to research her book. Helen says:
"It has been really shocking to read some of the cases that Eglantyne would have encountered in the CCOS, Cambridge Charitable Organisation Society. Families who had steady jobs, as policemen or bakers or brewers, could need financial help when they had huge bills to meet from having a sick child in their family; or rent to pay when the industry they worked in folded in days, such as the fossil diggers and coprolite millers whose industry collapsed and went into crisis and closed in the late 1880s.
HELEN'S ARCHIVE PICTURE: CASE FILE 214 OF SARAH BROWN
By serendipity I've even found a case of a relative of the Headly family, a loan of £5 to Sarah Elizbeth Brown, living in Sturton Town which contains pages of forms and correspondence which run from 1880 for a decade, cataloguing all the families problems with poor health whilst Sarah struggles to pay back the loan.
HELEN'S ARCHIVE PHOTO SHOWING FRONT PAGE OF FORM
Notice that Sarah Elizabeth is the Applicant from the household at the top of the listing at 91 Ainsworth Street, saying that she is 44 years old, living in a two-up two-down terraced dwelling housing her family which includes 9 people in this small home. Her husband, Thomas, also 44, is meant to deliver coal for a Coal Agent but he has been having epileptic fits and unable to work. Of all the seven children on the application form of 1880, it is only the twelve-year-old called Edward who is bringing in a regular wage, 3 shillings and 3 pence per week from the Soap and Candle Factory that was a large factory site that in Victorian times was situated nearby St Matthew's Church on a former street called Gas Lane.
HELEN'S ARCHIVE PHOTO SHOWING NEXT PAGE OF FORM
"What I've found even more shocking about this case, than a twelve year old child working to feed his family, is to see Sarah Brown struggling to make payments on the loan over years and years, writing postcard notes in her lovely handwriting sending in a few shillings at a time, writing about her family circumstances and clearly finding it very hard to pay back the loan. And yet the document states that Sarah Brown is a relative of one of the biggest employers in the neighbourhood, none other than the owner of the Eagle Foundry, Mr James Headly. I'll spell this out, that Sarah is struggling in poverty for years and years, and yet her mother is sister to J.I. Headly and she will have an inheritance!
QUOTE BOX USING HELEN'S TRANSCRIPTION FROM ARCHIVE CCOS REPORT: "Applicant lives in a very nice house in Ainsworth Street; it is nicely furnished and very clean. The furniture is not all her own, part of it belonging to her mother who is sister of Mr Headly on the Mill Road, the Ironfounder. The mother stated that she had property in Cambridge which would, with the furniture, go to her daughter upon her death."
Helen goes on to reflect: "These kind of charitable cases, of which there are over two thousand which Eglantyne Jebb would have studied too for her book documenting poverty conditions in the Victorian era, really do have for me a powerful resonance for today's situation, showing that families who had good jobs, can become economically dysfunctional once key wage earners become too sick to work, or become unemployed at no notice, with rent to pay, fuel and light bills, and food to purchase to feed their children.
HELEN'S PHOTO OF RAINBOW CHALKED ON HOUSE
In covid times, inspirational acts of kindness, donations, creativity, are all the more important to nurture residents in a time of stress.
It is heart-warming to see pictures children and adults have placed in windows and on their houses. Rainbows have become an international emblem of hope. Many rainbows have been made by residents in Sturton Town, displayed in the form of drawings, paintings, collages, flags, mobiles.
MUSEUM TOY BEAR: TEDDY BEAR IN WINDOW STORY
Residents have also put toy bears in windows during the first lockdown to entertain very young children, serving as a trail around the area. One resident, Lawrence, with a toddler to entertain at home, said "My daughter has favourite bears she likes to spot in the windows and she trots along the streets quite happily searching for the bears and waiving to them. We also sing Michael Rosen's poem as we walk together with all his words and actions for "We're Going on a Bear Hunt" . This movement to put bears in windows has saved our sanity, because with playgroups shut and playparks closed off, the bear trail has given us a reason to go on a walking route along the pavements and be entertained. I've heard that teddy bears appearing in windows started in New Zealand, as the islands went into lockdown early on in the pandemic. This idea for teddy bear window trails shows that Michael Rosen's poem is hugely popular amongst children all over the world. And, of course, for us adults it also became a kind of vigil knowing that our beloved national treasure Michael Rosen was so poorly with Covid19, in intensive care for almost 50 days; so for every day we stepped outside for an hour of exercise to go on a bear hunt we were keeping his poetry alive, and hoping that he would stay alive too. Thank goodness he did…"
Musician Andy describes the reaction to a fundraiser poem by Michael Rosen mirrored in the NHS clapping: "Artist in Residence for IronWorks, Hilary Cox Condron produced a wonderful poster for the NHS fundraiser, sharing the poem by Michael Rosen called 'These Are The Hands', and it was distributed via the WhatsApp groups, printed and stuck up in windows. As people came together to clap for our NHS carers and key workers, in some streets they started to clap out the rhythms, and play it on pots and pans, an amazing sound to hear an entire street, clapping out and saying the first lines inspired by this wonderful recording of 'These are the Hands', an adaptation by the Commoners Choir:
https://www.youtube.com/watch?v=__356aRXVuc
HELEN'S PHOTO OF MICHAEL'S PORTRAIT & HILARY'S NHS POEM POSTER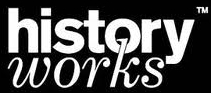 » Work with us