Forge: Transform in Activism
The Museum of Cambridge is hosting a new exhibition in collaboration with Artist in Residence at IronWorks, Hilary Cox-Condron and Helen Weinstein, as community historian. It is important that the Museum of Cambridge's amazing social history is foregrounded in their Victorian artefacts connecting those who lived and worked in Cambridge in the past to those who live there now. The plan is to offer the exhibition both in situ and online.
---
Transform: Reconnect
MAKING & MENDING: VICTORIAN SKILLS OF RESIDENTS WHO OFFERED SERVICES TO THEIR NEIGHBOURS EARNING A LIVING WITH NEEDLE SKILLS FOR WORKING IN CLOTH, OR BOOT REPAIRS & SHOE MAKING STITCHING IN LEATHER
As our communities have been experiencing lockdown during the pandemic, we've all become more aware of the need to sort out our stuff, to declutter, to recycle, to 'make do and mend'. People have taken the opportunity to use unexpected time at home to sort out cupboards, attics, sheds. Many people have felt the need to declutter terraced homes to create a sense of order, a calmer space to foster their wellbeing. Residents who volunteer at local charity shops say that they have been overwhelmed by the amount of stuff that people have donated as a result of this collective need to restore order and make space.
One of the striking discoveries of Helen Weinstein's research she has conducted with residents using the census to find out about the early occupants of the houses of Sturton Town in Victorian times, is that there would not have been a lot of space in the homes of early residents, not because they owned a lot of stuff but because of the very high density of people living in many of the streets, with 6 to 7 a normal size for a family household.
Helen says "This was because some of the homes which had just two rooms upstairs and two rooms downstairs not only had multiple generations and a large number of children, but also some families additionally had one or two adult lodgers or school age children they were paid to house and care for because these fees helped a household on a low income pay their rent. However, these were extra mouths to feed and therefore they created additional work for women in the household, such as cooking and cleaning and doing lodgers' laundry. Here are some examples taken from the census of 1891, once most of the houses in Sturton Town had been built and inhabited for a decade or so, showing that when the householders were audited for the census, there were some homes with an astonishingly large number of people residing in one terraced house"
TABLE IN FRAME
At XX Gwydir Street
At XX Sturton Street
At XX Kingston Street
At XX Ainsworth Street
At XX Hooper Street
At XX Sleaford Street
At XX York Street
"Not only were homes occupied by many people, with all the children of a family sharing one bedroom at night, but households also conducted a variety of domestic and waged work at home, especially cooking, laundry, mending, making. Often skilled craft trades were conducted within the home or at nearby workshops. This would have meant keeping tools at home and spaces to work, often a room upstairs was used by a cobbler during the day, or a back kitchen was extended to fit in a copper for taking in laundry, or a front room was used by day for sewing, mending and ironing clothes, as records show that there were many earning their liveliehood in this way, working from home.
ILLUSTRATION: PHOTOGRAPHIC PAGE OF THE 1891 CENSUS = arrow to show 'needlewoman' and/or 'dressmaker'.
To find out more about 'making' trades and those who also mended or recycled things, extending the life of everyday objects and clothes, we've identified many examples in Sturton Town from the occupations listed in official census returns of the 1881 census and 1891 census. There were many craft workers who worked with a needle from home and supplied shops or went daily to ply craft skills in shops, because from Sturton Town you would be within 10 minutes walk to work in the many shops nearby not only on Mill Road but also on East Road and Newmarket Road and Fitzroy Street. At these shops, skilled workers in cloth included hosiers, drapers, tailors, milliners, mantle makers.
MUSEUM OBJECTS: PACK OF NEEDLES & THREADS
Married women are not always asked to specifiy their occupation on the census of 1881 and 1891, but there are quite a few in Sturton Town who say that they are a dressmaker or a needlewoman. The historian Helen Weinstein has also started research at the Cambridgshire Archives studying the Charity Organizaton Society records, supporting the poor from 1880, which records contain requests for financial and medical help; fascinating insights to flesh out the lives of working people beyond merely their names and ages that you see on the census.
HELEN'S PHOTO OF PLAIN NEEDLEWOMAN's WRITING A POST CARD ASKING TO ACCEPT 15 SHILLINGS TOWARDS HER PAYING BACK FOR A LOAN IN CHARITY ORG CASE
Thus in the Cambridgeshire Archives out at Ely, Helen has started doing research to find those women who need to be making and laundering, mending and fixing, asking for charitable help for more work or for loans. For example, a 'tailoress' asks for the loan to purchase a sewing machine and a 'dressmaker' asks for financial help 'while ill'. And a 'plain needleworker' asks for help to get mending work or a loan to help feed her children whilst her husband is unable to work because of seizures.
MUSEUM OBJECT: SEWING MACHINE 1885
It is often women's appeals to the charity commission that reveals the importance of their liveliehoods and their need for help to bridge changes in circumstances that Helen is revealing in her research in the charity case studies. For example, Phoebe Ann Camps of 174 Sturton Street, aged 36, 'needlewoman' is just needing help for a short space of time for a particular work task:
CASE FRAME: "Phoebe Ann Camps
Requests loan of sewing machine for a few weeks"
In the days before the welfare state paid medical bills or helped with rent and other bills during unemployment or sickness – it was the ability to use a needle, to make do and mend, that was essential to survival and avoiding homelessness, - because if you could work in your home this avoided confinement in the Workhouse.
HELEN'S PHOTO: HOOPER STREET CORNER SHOP WINDOW
Helen says "We've also cases of women in the community employing networks of women to assist in their laundry, mending, or making businesses. One such woman is Sarah Scarr.
This is an unusual story, because in 1901 and 1911 the head of household at 22 Hooper Street was Sarah Scarr, and by then the property is a shop. Sarah Scarr, describes her occupation on the 1891 census as 'needlewoman' and she runs her own a shop for selling items that she and other local needlewomen have made.
Sarah was born in Cambridge 1856, the youngest child and only daughter of Samuel, a barber, and his wife Hannah. Her eldest brother, Samuel, a joiner, lost his wife to smallpox, and it seems Sarah took on the role of surrogate mother to her young nieces Eleanor and Charlotte. She lived with Samuel's family for many years and never married. Interestingly, Helen Weinstein has recently discovered in her research on building the neighbourhood that Samuel Scarr is involved in a new build in 1895 at 82 Ainsworth Street, and so Sarah likely lived around the corner from her new shop at number 80 Ainsworth Street by 1895.
By the time of the census of 1901 she was running a drapery and dressmaking shop at 22 Hooper Street, with Eleanor as her boarder and co-worker. In 1911 she lived there alone, and the shop is described as selling 'fancy drapery, toys and hardware'.
MUSEUM OBJECT: DRAWN PATTERN BOOK FOR TOYS & DOLLS' CLOTHING 1901
Her shop was established at the corner of Hooper and Ainsworth Streets in a good location for displaying items for those walking past her shop selling cloth and drapery, needles and other sewing and making tools, and even making toys.
Our community history group has done some great detective work to discover more about the shop owner called Sarah Scarr, and we've found out that it was an unusual household, because there was often only one occupant, Sarah herself, compared to some neighbouring homes of similar size that on average had more than 6 occupants. This shows that Sarah Scarr was relatively wealthy, not needing additional income from lodgers.
She is listed as 'Miss Sarah Scarr, draper' in trade directories. It may be that she employed many women locally, because Helen has dicovered a large network of women describing themselves as 'needlewoman' and 'dressmaker' in nearby houses. Sarah Scarr's business was located there for several decades. Sarah died in 1926 and buried in Mill Road Cemetery.
The large window facing Ainsworth Street may have been installed specifically for her shop, as there is not a shop listed at 22 Hooper Street in previous directories. It is an exciting proposition to imagine her shop and the impact it had on the neighbourhood, a place you could buy some cloth to patch up a tear in a dress, or commission a new shirt, or ask for an outfit for your child's toy doll, making and mending skills that were displayed in a window rather than behind front doors where needlewomen worked.
PHOTO FROM MARY S OF HOOPER ST CORNER
Note this photo shared with the community history project (taken by Mary S on Gwydir Street) shows that there was still a substantial shop window casement in 1975 when the Queen came to Hooper Street to open the Women's Resource Centre.
HELEN'S PHOTO: EXAMPLE OF NEGLECTED STURTON TOWN BOOT SCRAPER
Helen says "If you walk around Sturton Town today, you'll see that many of the Victorian terraces have boot scrapers , like the newly renovated scraper by the front door outside the former home of the Victorian artisan painter David Parr at 186 Gwydir Street.
HELEN'S PHOTO OF DAVID PARR BOOT SCRAPER
These boot scrapers are not only beautiful pieces of ironwork, but remind us that this was a mostly working class neighbourhood, and both men women and children wore boots for work, and these might have been one of their most valuable possessions. But the streets were not properly paved in the early decades and boots would have had a lot of wear and tear, so it is not surprising to find a very large number of boot and shoe menders and makers.
MUSEUM PHOTO: BOOT & SHOE MAKING & REPAIRING TOOLS
Shoe and Boot making and mending was an occupation listed for both men and women, with sometimes families working from home. For example, a widow is listed as a 'boot binder' with both of her younger sons working alongside her as boot and shoe makers.
TABLE IN FRAME Note in the census from 1891 there are examples of boot and shoe makers on every street of Sturton Town. For example,
At XX Gwydir Street
At XX Sturton Street
At XX Kingston Street
At XX Ainsworth Street
At XX Hooper Street
At XX Sleaford Street
At XX York Street
FREEMAN HARDY WILLIS SIGNAGE & PHOTO OR FOOTAGE OF FORMER REPAIR WORKSHOP
Interestingly, the high density of skilled makers and menders of boots and shoes made Sturton Town the perfect location for a boot and shoe making workshop. And so it was, that the 'Castle Boot Repair Works' came to be located on Upper Gwydir Street, in business until after the First World War. This facility was then taken over by a well known shoe retailer, Freeman Hardy Willis, also run by them as a repair shop for their Cambridgeshire shop outlets.
MUSEUM OBJECT: WOODEN SHOE LAST
A wooden shoe last like the one at the Cambridge Museum was recently found in renovations at a house adjoining the 'Boot and Shoe Repair Depot' on Upper Gwydir Street, so one can imagine that a neighbour working there had taken a shoe last home to finish some repair work at home. Whilst researching newspaper articles about the area, Helen Weinstein has found a lovely story from the 1940s of a family memory from Tim Futter (printed in 'Down Your Street' by Erica Dimock, in Cambridge Weekly News of 1963) saying that his parents were both working at the "shoe and boot repair factory" and this is how they met, and after working alongside one another for several years, they married in 1948.
FILM QUOTE ON CAMERA OUTSIDE THE BUILDING:
There was a Freeman, Hardy and Willis' shoe and boot repair factory in Gwydir St. I believe this factory closed in the early 1950's. I think it had previously been somewhere near the Kite area off East Rd until sometime around the beginning of WW1. I know the factory existed on the Gwydir St site because my parents met there where they were employed until they married in 1948. I understand it was quite a thriving little factory. During WW2 my father spent many nights on fire watch on the roof of the building as part of his Home Guard duties.
EMBED FILM OF HELEN TELLING HISTORY OF WW2 BOMBING RE GWYDIR STREET
Helen's appeal on screen with contact information:
PHOTO OF CHILDREN AT GWYDIR BOMB SHELTER
IS THERE ANYONE ELSE WHO WAS A CHILD DURING THE 1930S, 40S, 50S HAVING CHILDHOOD MEMORIES OF THE WAR, THEIR HOME, THEIR FAMILY, THEIR NEIGHBOURS, THE SHOE AND BOOT REPAIR WORKSHOP OR OTHER LOCAL SHOPS OR WORKSHOPS THAT THEY CAN SHARE WITH OUR PROJECT?
PLEASE GET IN TOUCH! Via Helen's history shop at 79 Ainsworth Street or email address = historyworkstv@gmail.com
---
Transform: Resonate
TRANSFORM: RESONATE TO NATURE – WILDLIFE - THEN AND NOW
During 2020, since the first lockdown in England because of the pandemic, many households in the Mill Road area have embraced food production, mostly easy-to-grow produce like lettuce and tomatoes, courgettes and strawberries. But some have become ambitious in their desire to grow fruit and veg, renting allotments or helping out at their neighbours' patches. Some have even been building chicken houses in their back gardens and fetching a flock of egg-laying birds because they are wanting a home-grown supply of eggs for home consumption.
Others have volunteered out at the new Co-Farm, communing with nature and growing produce on a market garden scale, taking back into cultivation a 7 acre portion of the old Bradmore Field, a private plot of land once the site of the twentieth-century pig farm and pig stys located adjacent to Coldham's Common, Barnwell Road side. For more information go to:
https://www.cofarm.co/cambridge
There are lots of Victorian artefacts in the Museum of Cambridge that show agricultural tools from both the borough and beyond in the fens. This is because even as the University grew the gown part of Cambridge and the industrialisaion and railways changed working class liviehoods and occupations in the town, the rural landscape still dominated. Just take a look at this old engraving of Cambridge with harvesting in the fields beside the colleges!
MUSEUM ENGRAVING OF KING'S CHAPEL WITH HARVESTING IN FOREGROUND
In this area of Cambridge in the later 1800s, even so nearby the station, there would have been a closer relationship with the natural world and agriculture in the decades when the foundry was in business and the houses of Mill Road and Sturton Town were newly built. This was because farm animals – especially cows and pigs and chickens – were residing cheek by jowl with the humans who had recently moved onto what had been rural fields.
The area had been part of the Barnwell Estate for centuries. It was only in the late 1800s that the Barnwell land called Bradmore Field in the East Fields was parceled off, most of it bought by Joseph Sturton in 1869 for the express purpose of immediately sub-dividing it up into smaller plots, which land plots Sturton sold for building new homes and shops and service industries and semi-industrial businesses.
MAP OF MILL ROAD & WINDMILL SHOWING AREA WAS MOSTLY FIELDS
This map from 1830, the brilliant Baker's Map, shows the semi-rural landscape of the Mill Road area before the coming of the railway in 1845. Note apart from the Mill on Mill Road there were very few buildings, excepting the new Victorian 'Union Workhouse' built in 1838.
It is therefore not at all surprising that some rural elements would remain in the newly developed terraced streets, although we may find it surprising now in a densely urban environment if we were living next to a dairy with cows milked there twice a day, or an Abbatoir with beasts brought to be slaughtered and butchered to supply meat to local shops, sold for domestic consumption.
HELEN's 1888 OS MAP SHOWING CO-OP STABLEYARD WITH ORCHARD
For example, there was a Slaughter House on Sturton Street, adjacent to the paddock you can see on the 1888 map. There was also a Slaughter House on Sleaford Street located behind where the pocket playground is today opposite the Geldart pub. There is an amusing story in the Cambridge Weekly News, published in 1986, recalling how the frisky young cattle used to be walked from the cattle market the other side of the railway station to reach the Sleaford Abattoir. However, by the time they had crossed Mill Road and were on the move down Kingston Street, they used to be cantering, and children on the streets used to play a game of 'chicken' standing out in the middle of the street until the stampeding cattle came close, seeing who would stay out longest, before diving down into one of the alleyways that ran between many of the terrace houses.
These agricultural businesses were not only noisy but also smelly. In addition to the two slaughter houses built adjacent to homes, there was also a piggery on Kingston Street running along the Workhouse allotments backing on to Kingston Street behind roughly numbers 30 to 40, and we know most about the piggery because of complaints about the appalling smell. Even worse, was the rabbit skinning workshop on a plot of land between Sturton Street/York Terrace complaints proliferated from residents.
The historian, Helen Weinstein, was in the Cambridgeshire Archives in Ely looking up the Minutes of the Sanitation Committee which oversaw licenses for slaughter houses, drains, sewage and everything relating to public health. It was in these Minutes that Helen discovered that grievances were submitted by residents of Sturton Street and York Terrace several times in the 1930s. The situation sounds horrific for residents nearby because there are descriptions of the rabbit facility not only creating an unbearable stench but the pavement and roadway outside crawling with maggots, and the air so thick with blue bottles that no one in the vicinity could open their doors or windows.
MUSEUM OBJECT: STRAW HAT FOR A WORKING HORSE
Plus, there was already horse dung on the pavements and roadways because there were horses on the streets everywhere, tethered and looked after by grooms and delivery boys, horses which were used for transportation – not only horse and carriages for those who could afford a horse or to rent a horse and carriage – but also horse drawn wagons and trams filled with fare-paying passengers were a budget mode of early bus travel in Cambridge.
In the photograph below, it is a local brewery that is using a horse drawn low wagon called a 'dray' looked after by a 'drayman', to deliver beer brewed on Gwydir Street, and delivered to a range of pubs around Cambridgeshire, to ensure beer deliveries were fresh.
PHOTO: BREWERY HORSES DELIVERING BEER
It was working horses pulling carts that you would have seen most often in the Mill Road area because it was horses that were used for deliveries, especially for delivering fresh milk and groceries.
There were several grocery shops that thrived on the side streets of Mill Road; for example in Victorian times there were several grocery shops in the downstairs of terraced houses on Gwydir, Sturton, Sleaford, Hooper and Norfolk Streets, which survived in many of the same locations right up until the 1970s. These had errand boys delivering using hand carts directly to people in their homes, but most shops, especially dairies, used horses, a kind of 'clipclop and collect' delivery service of their day!
MUSEUM OBJECT: MILK CHURN (DOWNSTAIRS)
These were shop keepers and their workers with often very specific skills, such as Parrens' Dairy at number 8 Ainsworth Street, running a small dairy from their grocery shop for much of the nineteenth and twentieth centuries. There are neighbours of Parrens who have told Helen Weinstein that farm animals and horse deliveries are foremost in their earliest childhood memories of the sights and smells of Sturton Town , especially remembering the sound of milk churns delivered to Parren's Dairy by horse and wagon very early every morning from a cousin's farm outside Cambridge.
MUSEUM OBJECT: SCHOOL'S MILK BOTTLES
But also the Parren family had a small herd of milking cows themselves used to make butter and outstanding cheeses, the cows kept in a paddock located behind the shop, marked on the 1886 and 1901 large scale OS maps as an 'allotment plot' showing trees for an orchard. The elder neighbours on the street, have childhood memories of seeing the cows in the spring and summer out in the street when they had been walked further afield to graze on Coldham's Common. And the most persistent recollection about the shop, was that the milk was served directly from the churn so that all you needed to do was bring your own jug from home. Most memorable seemed to be the special skill at Parren's Dairy for making cheese.
Helen Weinstein, as the community historian has done many research days for this project in the Cambridgeshire Collection where you can look through old newspapers to find out about the area within the memories of children who were connected to the earliest inhabitants of the area. There is a helpful set of articles collected in 1986, and published in the Cambridge Weekly News. Here is Audrey, the granddaughter of the Parren's Dairy shop explaining that Alfred Parren and his wife xx were amongt the first inhabitants, moving there in the late 1870s:
" I remember as a child that there was an acre of ground behind the shop which was used as a small holding. There was an orchard too. My grandparents kept pigs and cows and they made butter by the yard and delicious milk cheeses. The milk sold in the dairy shop we bought from relatives who farmed out of town."
PHOTO: ROSIE THE HORSE DELIVERING MILK ON GWYDIR STREET (courtesy of the Cambridgeshire Collection, Central Library)
Quote about this horse because Helen recently found out from an elder resident that this was a working horse called 'Rosie' and was the delivery horse at E.W. Mills Grocer's Shop, 135 Gwydir Street, a horse that he helped to look after as his Uncle was the groom when he was a young boy.
The Parrens were not the only family in the Victorian terraces to keep some cows in their back garden. On smaller plots, there was a cowman found on the census living at 40 Kingston Street with a cow shed behind the house, but insufficient land for grazing, and thus these cows must also have been walked down to Coldham's Common. If you look at the old maps you can see plots of one or two acres dotted on every street, and it makes you wonder if these also supported small dairies.
PHOTO = CALVERLYS CLOSEUP MAP SHOWING ORCHARD
For example, the Calverley's Brewery on Hooper Street is on a plot of land that looks like it has a stable and cowshed with an orchard drawn behind on the 1888 OS map. Sometimes, you find out about cows kept in back gardens because of childhood memories, like the cowman, Frederick Boreham of 95 Sturton Street who is also listed on the 1891 census as a 'Dairyman'. Further, all cows milk had to be regularly checked by the Borough for tuberculosis, and therefore it is likely that when Helen Weinstein can go back to the Cambridgeshire Archives when they open again after lockdown, more stories of smallholdings located in Sturton Town terraces, will be uncovered.
FOCUS ON WILDLIFE AND DIVERSIFYING HABITATS IN STREETS
In the present crisis of the pandemic, not only are residents growing more in their gardens (see Bond in Communiy: Reconnect & Resonate) but many have also changed their relationship to nature. This has involved walking their local are more extensively, noticing where birds roost, where elderflowers grow. And not only are residents planting more fruit and veg, but also with the dense urban housing at IronWorks, there are lots of discussions about how we may make the area a safe and welcoming home to hedgehogs with the building of hedgehog highways and top tips on appropriate food o leave out for them.
HEDGEHOGS + MAKING HEDGEHOG HIGHWAYS
Pretty much everyone in Sturton Town is aware of the rise in the hedgehog population, and one resident, Jo, has had a litter of 4 hogs regularly feeding in her garden this spring and summer.
PHOTOS OF HEDGEHOG HIGHWAY GATES (x 2 = Pete and Jo)
---
Transform: Inspire
There have long been campaigns in Sturton Town for cleaner air and a better environment.
PHOTO: LETTER- WRITING AND PETITION CAMPAIGN BY RESIDENTS IN 1879 SHOWING THE PETITION AS A SCROLL TAKEN AT CAMBRIDGESHIRE ARCHIVE IN ELY
In the Cambridgeshire Archives in Ely, Helen Weinstein, set out to research health issues in the early years of the settling of Sturton Town, as a parallel to the issues the neighbourhood is facing today in the Covid19 pandemic. Residents were asking Helen in their conversations how the city had dealt with uncontrollable diseases in the past. In Victorian times there were epidemics of cholera, tuberculosis, small pox, diptheria, typhoid to contend with.
The Borough of Cambridge took huge care over public health as evidenced in the Minutes of their Public Health and Sanitation Committee Minutes which Helen has been researching.
During this research Helen has discovered a remarkable petition and series of letter-writing campaigns to the Council in the first decade when Sturton Town was built between 1869 and 1879, when the pioneers, the first occupiers campaigned for cleaner air.
PHOTO OF PAGE OF PETITION SHOWING SIGNATURES ON STURTON STREET
Helen says "What is so exciting about the 1879 petition is that you see the real handwriting of the first inhabitants of Sturton Town. They write down their name, their occupation, their street on the petition, and it is a series of pages stitched together, so you can imagine one or two people going door-to-door collecting these signatures just as residents would do in a local campaign today. As a historian, I'm very struck by the fact that all these working people are literate, with very confident handwriting.
MUSEUM OBJECT: INK BOTTLE AND WRITING EQUIPMENT AND STAMP FOLDERS - UPSTAIRS IN CABINET
"You feel that you have a bit of their personality shining through, and often a clearer description of their occupation. Because on the census you just get the official, called 'the enumerator' filling in the form with his handwriting. The only drawback of this petition, led by 'Thomas Kingston, Gentleman, Sleaford Street', is that it is the signatures of heads of households that are collected, and they are almost all men. It would have been interesting to have the women's handwriting on this document too, especially to see their occupations. So 350 signatures are there to represent the male heads of households of those homes built and lived in by 1879, with women writing down 'widow' if heading their households. Now the petitioners say these 350 houses represent 2,000 inhabitants living in Sturton Town by 1879, an average of 6 people per household, showing how quickly the neighbourhood has been settled from zero residents in 1869 when the plots were first sold for development."
"Acknowledging that the earliest homes built have by 1879 been occupied for almost ten years, it is really surprising to learn from the petition that there is no professional plumbing to deal with sewage. It is no wonder that residents have resorted to activism to get a solution! So the letter-writing campaign and petition sets out the problem without holding back about the stench."
PHOTO OF TOP OF THE 'MEMORIAL' WHICH IS THE RESIDENT'S NAME FOR THEIR PETITION DESCRIBING THE PROBLEM
It is clear that the residents want clean air and clean water. They complain that their sewage is tipped into cess pools next to each house, and that these are just pits lined with bricks, not even mortared, so that the sewage is not only sitting there with no where to go, it is leaking into the ground and contaminating the water in wells which are in the neighbourhood.
MUSEUM PHOTO: A CHAMBER POT (ask Florencia/Aimee to find in store)
X
Our community historian, Helen says "What the residents mean is that instead of a system with sewage pipes taking waste away, there is no professional structure for dealing with household waste. In other words, they put their poo and pee in chamber pots or buckets which are tipped into the outdoor cess pits, with these neither being emptied and carted away by 'soilmen' as they are in other parts of the city, or fixed up to the sewage system. The understandable worry is about the stench as summer approaches and the contaminated subsoil increasing levels of disease.
Here is the full details from the 1879 document, where you can really hear the voices of upset residents and their very reasonable request which was ultimately successful in being linked to the sewage system: FOR EXHIBITION: SIDE BOX, QUOTED ON FILM
That the subsoil of the district is course gravel, and that for ten years last past the whole of the sewage matter and filth of the district has been deposited in cesspools adjacent to each house, which cesspools consist merely of an excavation in the gravelly soil, lined with mortar bricks.
That there never has been, during such ten years, any removal of the sewage matter so deposited, either by night-carts or any other means; the soil has consequently become saturated therewith, and in the summer months a most offensive and dangerous effluvium is given off.
That such wells as exist in the neighbourhood are in the sewage saturated gravel, and in immediate contiguity to the cesspools.
That much sickness arising from the above conditions prevails and has prevailed in the district.
That it is desirable, in the interest of health of your Memorialists and of the Town, that so dangerous a source of disease should be removed before the approaching summer.
That your memorialists are informed and believe the said streets can be expeditiously and conveniently connected with and drained into existing Sewers.
That your memorialists have upon previous occasions brought the condition of the Drainage of the District before your Board.
Your memorialists therefore pray your Honourable Board to take into consideration the memorial, and that the necessary works may be carried out.
PHOTO OF COVER OF EGLANTYNE JEBB'S BOOK OF 1906
Historian Helen Weinstein reflects on the 1879 petition for cleaner air and uncontaminated water: "It is a really important insight into community activism by these first settlers in Sturton Town. Remember this is before the 1888 notorious outbreak of typhoid in this neighbourhood of the Mill Road area which was traced back to Sturton Street. It is also way before Eglantyne Jebb did an academic study of improving the lives and lifeliehoods of working class people in Cambridge, their sanitation and welfare issues, publishing her famous report, Cambridge, A Social Study in 1906.
ANOTHER SIDE BOX FOR SONG/AUDIO RECORDED BY HW WITH ST MATTHEWS SCHOOL called 'River Dirty'
Helen says" This problem with sewage disposal and disease was not unique to the Sturton Town district and the children in the local schools always ask to sing the song composed by HistoryWorks which is about the problems of sewage in the River Cam and for Helen to retell her story about when Queen Victoria. Allegedly when the Queen visited Cambridge when her husband Albert was made Chancellor, she asked the Vice-Chancellor of the University what all the papers were floating in the river, and he was too embarrassed to say that they were pages of books and writing paper the students had used as toilet paper and tipped into the River Cam along with the contents of their chamber pots, so his answer was: 'Those are papers telling the students they are not to swim in the river"
PHOTO OF EARLY OUTDOOR TOILETS BUILT IN 20TH CENTURY BY LANDLORDS OFTEN ONLY PROVIDED BY WORKING CLASS TENANTS AFTER THEY PETITIONED COUNCIL
PHOTO OF PAGE OF PETITION WITH PICTURES & SIGNATURES 'CAMPAIGN AND PETITION BY RESIDENTS TO SAVE THE 'LAST TREE STANDING' SILVER BIRCH TREE ON HOOPER STREET ON THE IRONWORKS SITE IN 2019'
The present residents of Sturton Town also are very committed to improving their environment. Nowadays it is the cleansing attributes of trees where petitions and campaigns have focused. For example, in the Spring of 2019, Hooper Street residents led the petitions to save the Hooper Street chestnut trees from being over pruned and cut back and were successful in this campaign. In the Autumn of 2019, concerns arose about the loss of silver birch trees at the back of the IronWorks site, and there was a big local campaign to save 'the last tree standing'.
PHOTOS OF CHILDREN'S ARTWORK OF TREES IN WINDOWS
Research was conducted by residents and widely shared about the black birds who nested in the silver birch tree every year, the number of mini-beasts that were supported by such a tree, and the particular qualities of the silver birch tree species for cleaning air. For weeks residents collected petitions, held Sunday poster campaigns for local papers to represent their views, and wrote to their Councillors and CIP (Cambridge Investment Partnership) to ask if it was possible to revert to the original design for the development which had incorporated the silver birches.
FILM OF SILVER BIRCH TREEE FELLING MADE BY RESIDENT & POSTERS
It was not possible to save the silver birch trees but residents felt their activism had helped the community voice their views to their local councillors and to the developers, and to acknowledge the need for tree planting to offset the high density of the IronWorks housing development. Discussions will be ongoing, with tree planting prioritised within the development and discussions with residents on Hooper, Ainsworth, Sturton streets in their 'Ainsworth Area Residents Association' for their support for a flowering tree planting plan and a focus on planters and windowboxes in celebration of 'a green fringe' to happen soon.
PHOTO OF LOCAL FLOWERING TREE WITH CAPTION 'RESIDENTS ARE LEARNING ABOUT THE IMPORTANCE OF FLOWERING TREES AS POLINATORS TO SUPPORT MINI-BEASTS, ALSO THE NEED FOR PLANNING A PLANTING PROGRAMME TO DIVERSIFY WILDLIFE NEARBY THE DENSE URBAN HOUSING OF THE IRONWORKS COMMUNITY'
Children and adults are really committed to make the neighbourhood a better environment for mini beasts and birds, as so much habitat, particularly old ivy and established trees have recently been lost with new buildings cutting down older habitats. There is a great interest by residents in working with CIP (Cambridge Investment Partnership) to have fruit trees such as cherries and apples donated to plant in gardens and other flowering trees. Keen interest has been shown in previous planting eras in London, such as the planting of Bermondsey with over 7,000 trees by Mayor Ada between the first and second world wars. Similarly in Cambridge, Cllr Katie Thornbuow has a strategic 'tree canopy' policy for the city and residents look forward to having the policy implemented in Sturton Town in the areas closest to IronWorks to mitigate the dense urban buildings. Residents have already tried to diversify the sreetscape, with flowering planters, pocket parks, and 'on the verge' welcomed to plant wild flowers on St Matthew's Piece. See Paul Wood on London's flowering trees that are favourable for pollination and as a habitat for mini-beasts and birds, for example, those that are wellknown like the flowering cherry and those that are less wellknown like the Chantiler Pear, the Field Maple, and most amazing of all, the Golden Rain Tree. See website mapping street trees: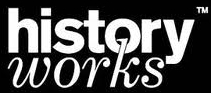 » Work with us