Etty Hillesum Events at King's College - Thursday 29th March
'IN CONVERSATION' TEA AND TALK WITH THE DIRECTOR OF THE ETTY HILLESUM RESEARCH CENTRE, WITH PROFESSOR HELEN WEINSTEIN, DEAN STEPHEN CHERRY, AND MUSICIAN JON BANKS
3.30pm for 4pm - 5pm Etty tea and talk 'in conversation' with Klaas Smelik, Director of the Etty Hillesum Research Centre in Middelburg.
You are warmly invited to a tea and talk 'in conversation' about Etty Hillesum with Professor Klaas Smelik, who edited the Dutch, English, French and Italian unabridged editions of Etty Hillesum's writings and is editor-in-chief of the Etty Hillesum Studies and the Studia Semitica Neerlandica. Participating 'in conversation' will be Public Historian, Professor Helen Weinstein, the Dean of King's, Stephen Cherry, and musician Jon Banks. We will show unique photographs illustrating Etty's writings and her life.
Tickets: Places are available via EVENTBRITE, and please book in advance as there are limited seats at the location in King's College (the Chetwynd Room is near King's Chapel so please ask for directions at King's Porter's Lodge). Because the 'in conversation' event is free, participants are welcome to attend for interest even if they are not able to attend the accompanying musical event in the evening.
KING'S CHAPEL EVENSONG
5.30 - 6.40pm Maundy Thursday Sung Eucharist in King's Chapel All are welcome to attend the special Maundy Thursday service or to take a break from King's to have dinner in town before the evening performance.
Tickets: No tickets are needed for Evensong which is always free for the congregation, and the King's Chapel staff will direct you to seating on arrival.
"BLAZING HARMONIES' CONCERT AT KING'S CHAPEL INSPIRED BY THE ASTONISHING WRITINGS OF ETTY HILLESUM, A DUTCH VICTIM OF THE HOLOCAUST
8pm/ - 9.15pm King's Chapel "Blazing Harmonies: The Spirit of Etty Hillesum"
This is the premiere of a performance of "Blazing Harmonies: The Spirit of Etty Hillesum" with readings from the diaries of Etty Hillesum selected by Stephen Cherry interspersed with dynamic improvisations from the acclaimed musical group, Zri. Tickets are available on the door or in advance via clicking online at the King's College Events page.
Tickets £12.50, £5 students (concessions available) via:
King's College Visitor Centre | 01223 769340 | shop@kings.cam.ac.uk
See: http://www.kings.cam.ac.uk/events/calendar.html for further details
These events have been organized and hosted by the Dean of King's College Cambridge, Dr Stephen Cherry.
Photo (C) Collection Jewish Historical Museum Amsterdam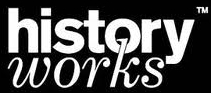 » Work with us