Power of Words Workshop with Michael Rosen
Historyworks is organizing a series of workshop with Michael Rosen to talk to young people in Cambridge Schools about how to navigate the past atrocities of the Holocaust and genocides, and also how to face up to your own difficulty of having absences in your life. The theme of the 'Power of Words' can be empower young people to challenge hate crime and be helping create a future without the pain of prejudice.
At the workshop at Coleridge Community College, we were joined on the stage for an introduction to the theme about the 'Power of Words' by Ariadne Henry, the Community Development Officer (Inclusion and Engagement) at Cambridge City Council who is passionate about fighting prejudice and promoting equalities in our communities. We then also heard some powerful words from Eva Clarke who is a survivor from the Holocaust, and was born in a concentration camp just a few days before liberation by the Allies, and it is a miracle that she and her mother survived the atrocities of the Nazis. Eva has kindly agreed to return to speak to all the classes about her family experiences in more detail.
Michael Rosen told us about the history of his family, who were Jewish, and especially the story of his father's Uncle as this relates to a big gap in Michael's childhood of not knowing what had happened to members of his father's family. Michael has done research to fill those gaps and talks about growing up with gaps and the importance of telling those stories, naming people and naming places, so that their lives are not forgotten.
Michael has kindly recorded a series of 15 readings of his poems relating to the theme of 'The Power of Words' which the students in Year 7 and Year 8 are revisiting, in order to write their own poems, inspired by the thoughts or the content or the style of Michael's poems. You can find this group of readings on the Audioboom channel at Historyworks here: https://audioboom.com/playlists/4613930-michael-rosen-poems-hmd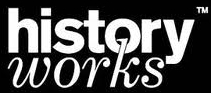 » Work with us