Rhythm and Railways Singers Celebrate National Poetry Day!
Our second Railway Singers session was a success starting with a welcome from Helen Weinstein about the history, followed by some fantastic music direction by Mario Satchwell partnered by Tizzy Faller, with lots of laughter and a brief social in the middle and end for refreshments, with tons of singing and learning new songs between!
To celebrate National Poetry Day we learned song adaptations of a few poems written by the famous Children's Poet Michael Rosen, including his rhythmic train-related poem 'Hand On The Bridge' which he has given Historyworks special permission to have arranged for music by Bethany Kirby.
We also have commissioned a new poem for the 'Rhythm & Railways' project which Michael Rosen came up with using the research notes from Historyworks, inspired by a Victorian poster, offering cheap day excursions to London and to the seaside. Michael was very taken with these adverts for travel to allow Cambridge residents to experience cheap travel for the first time, and the catalogue of places reminded Michael fondly of the Sunday trips to visit his Grandparents across London when he used to be list all the station stops between Pinner and their house. For Cambridge we now have this especially commisioned poem 'Cambridge Railway Excursions' which performance by Michael Rosen standing closeby the Railway Track between the Cambridge Station and Barnwell Junction has been filmed by Historyworks (see the Railway Section to see the video) and for our project this new poem has been adapted for singers by the musical arranger for the Railways project, Bethany Kirby.
You can hear tasters of these pieces below
We also made good progress on our 'Gospel' number Freedom train - do have a listen to a snippet here:
You can also see some photos from our sessions below or on our flickr site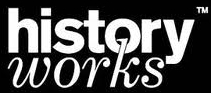 » Work with us