Half Term 'Active Abbey Adventures' Fun Day on 30th May!
Come join the fun with HistoryWorks & ChYpPS & Abbey People and other play partners in half-term when we've designed an afternoon of "Active Abbey Adventures" including sports and making activities - kicking off with a FREE lunch and crafting table from 12.30 to 1.30pm at Barnwell Baptist Church CB5 8PJ on Tuesday 30th May!
FREE LUNCH, FREE ACTIVITIES AND FREE REFRESHMENTS!
From 1.30.pm to 3.30pm at Dudley Road Rec you can meet the *star* attraction of Owls and Falcons and Eagles, live birds who will visit from 'The Raptor Foundation' and have been booked by Historyworks as an emblem of an active day! Five birds of prey will visit with their keepers, who will assist children and their families who wish to pet and feed the birds. They will be located in a tent at the Recreation Ground and the keepers will give displays of the birds of prey flying too. The birds of prey are not keen on barking dogs, so we ask families to leave their dogs at home! For those children keen to craft their own 'take home' bug or butterfly or bird of prey, Miriam and Edd from ChYpPS and Scrapstore will have a crafting table nearby too, outside if the weather is good, inside at the Church if wet or windy.
There will also be active ways to take flight, with Simon Wall from the Cambridge United Community Trust leading a parachute activity. In addition, from 1.30pm to 3.30pm for children and families keen to join in team sports there will be tennis and basketball and soccer and other games provided by the City Council's Street Games group - all on Dudley Road Rec.
GEOCACHING INTRODUCED TO THE ABBEY AREA
A highlight of the afternoon during the sports and parachuting action will be a Geocaching trail around the surrounding area led by Mario and Helen, ending with a supervised walk for those new to Geocaching which will start at the Dudley Road Rec at 3.30pm and end at the Margaret Wright Community Orchard soon after 4pm for a rest at the orchard with FREE refreshments provided by Lorna and the Orchard Volunteers.
Everyone is welcome to just pop into the Orchard between 4pm and 5pm for tea and conversation, but for those keen on a last challenge for the afternoon, there will be toy prizes distributed by Mario and Helen (to ALL who finish the afternoon with the geocaching hunt from Dudley Rec to the Community Orchard on Whitehill Road) on arrival at our destination to find the geocache hidden at the Orchard!!
See poster below for more details: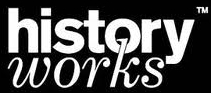 » Work with us