Abbey Environment Day & Launch of "Active Abbey Adventures" with intro to geocache, nature walk, litter-pick & craft activities
On Saturday 8th April, in the middle of the Easter holidays, Historyworks had a fantastic time to launch their new Geocache trail and leaflet partnering with Abbey People, Barnwell Library, ChYpPS, The Wildlife Trust, FoodCycle, and the Margaret Wright Community Orchard to host 'Active Abbey Adventures' as part of Abbey Environment Day. The weather was perfect for groups of families and friends to get out exploring in the local area, using our new geocaching trail, either on foot or by bike and enjoying a variety of activities en route!
Mario had a geocaching information stand set up outside Barnwell Library and Helen provided support and a table of healthy snacks donated by Cambridge Foodcyclefor people to pop by to find out more about geocaching, learn how to download the app onto their smartphone or pick up a geocaching trail leaflet to find geocaches in and around the Abbey area, and take some free bananas and satsumas to sustain them on their adventures! Mario was also on hand to give top tips as to how to find geocaches, especially ones that were disguised in clever containers. Historyworks has purchased some interesting devices, such as a fake snail and a fake rock, and planted some in nano-caches on the back of signposted, and even one hidden in a tree trunk and one up a tree - which were hugely enjoyed by young people and families wanting to have a sense of adventure around Abbey!
As people are encouraged to swap small items with ones they find in the larger geocaching boxes we had a badge making area within the library itself, so that children (and adults!) could have fun making badges to put in the geocaching boxes, which they could swap with something they found in one of the geocaches en route.
Tizzy led the badge making activity, guiding children through the steps to make their very own badges.
Children were encouraged to make one badge to keep and one badge to put in a geocache when they went out exploring afterwards. Some families were also introduced to the library for the first time, and signed up!
There were lots of lovely badge designs made, including ones with pictures of the local area and flowers, with everyone getting creative making some fantastic designs and then finishing them off with Tizzy's help to use the badge making machine.
Barnwell Library also hosted a lovely nature story and rhyme time, followed by a cute nest making craft, which the children also really enjoyed.
Outside ChYpPs also set up a mini Scrapstore shop, where people could buy a bag full of bits and pieces for their own craft and making projects, which was handy for tips and materials just before Easter, as well finding out from Claire and Edd how to join to buy things from the main Scrapstore, which is held in Abbey every month.
There were a number of led walks throughout the day, including a local walk led by Helen from Barnwell Library to the Community Orchard and one around Coldham's Common led by Iain Webb, from The Wildlife Trust who took the group to some amazing hidden areas around the Common, where the walkers admired Coldham's Brook and learnt about the return of Otters to the waterway. Other highlights included Iain showing the group an unusual spindle tree, identifying bird calls such as the 'teacher teacher' song of the long tailed tit, and we even spotted eight different butterflies on the short walk between the buy Barnwell Road and the meadows of Coldham's Common!
A great time was had by all, finding out about local wildlife and landmarks, whilst finding geocaches on the way and signing the logbooks in the containers and exchanging toys and badges - what fun!
Elsewhere in Abbey there were lots of other activities going on, including a litter pick at Coldham's Common at 10am and refreshments and more nature activities at the Community Orchard.
There was a real sense of community spirit as people came together in the sunshine to get active, get healthy and enjoy themselves at the same time! At the Margaret Wright Community Orchard the families came to have some refreshments after their work on the litter pick on Coldham's Common
We're already looking forward to our next geocaching event in Abbey on Tuesday 30th May, in Half Term, which will also partner with Abbey People and ChYpPS where the focus of activities will be at Dudly Road Rec from 1.30pm to 3.30pm - free activities from Historyworks will focus on getting active with geocaching and an introduction to the birds of prey from the Raptor Foundation, ChYpPS and Scrapstore wiill lead craft activities of butterfly and bug making, Cambridge United Community team will offer parachute making and flying on the flight theme, and there will also be sports organized by City Council Street Games team, ending up with Mario and Helen leading a geocache walk from the Dudley Road Rec to a tea at the Abbey Community Orchard!
See below our new geocaching trail map which we launched on Saturday 8th April as a new way of exploring fantastic places and spaces in Cambridge. You can find the new trail map introducing geocaching here: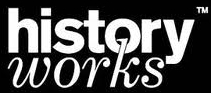 » Work with us