Abbey Environment Day & Launch of "Active Abbey Adventures" with intro to geocache, nature walk, litter-pick & craft activities
Saturday 8th April, 10am-2pm
Activities at Barnwell Library, Barnwell Road, CB5 8RQ and around Abbey Ward.
Launch of Active Abbey Adventures: Exploring Abbey & Barnwell on foot and by bike - a beginner's guide to geocaching and more!
Activities: FREE - No need to book, just drop in to join in walking and cycling, craft and story-telling activities!
Historyworks is launching the Geocache trail in partnership with Barnwell Library and Abbey People, who will together be hosting an Abbey Environment Day in partnership with others in the area whose involvement we will detail closer to the date with descriptions of the activities they contribute to the event, including ChYpPS, Sustrans, Make Do & Mend, the Margaret Wright Community Orchard and ScrapStore, with fun activities for all the family to get involved with. There will be craft activities at the library, a geocaching puzzle trail from Barnwell Library to the Margaret Wright Community Orchard, a litter pick on Coldham's Common and a walk around the local area led by Historyworks with the group from Sustrans.
Geocaching trail guidance from Mario Satchwell of Historyworks at Barnwell Library: 11am-2pm
Story telling and Rhyme time at Barnwell Library on a Nature Theme 11am/12 noon for 0 to 5s
Craft activities including Badge-Making at Barnwell Library 12 noon/2pm for 5/12s
Litter Pick on Coldham's Common for all 10am/12 noon starting at Abbey Pool Carpark
Refreshments at Margaret Wright Community Orchard after Litter Pick 12/2pm
Historyworks Walk with Helen Weinstein from Barnwell Library to find Geocache 12/1pm & 1pm/2pm
Wildlife Walk with Iain Webb or Guy Belcher from Barnwell Library to the Common at 12 noon/1pm (tbc)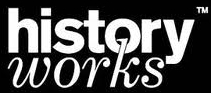 » Work with us