Leper Chapel Open Day
The Leper Chapel was heaving on Saturday 6th April, as visitors flocked to see this unique and magical place and find out more about the Chisholm Trail.
Cambridge Past, Present and Future volunteer, Courtney, swung open the heavy door and welcomed in visitors with a tour of this ancient building.
Prof Helen Weinstein shared the stories of coprolite mining on Coldhams Common, almost 900 years of the Leper Chapel and the Brick Works. Hilary Cox Condron heard tales of childhood adventures at Dead Man's Lake, Bronco Nightingale's fleet of lorries and tending war graves at the cemetery.
Mario Satchwell introduced families to the Historyworks geocaches trail and residents took maps to head out and explore the area and find our other geocache locations.
We are collecting your local stories as part of the new Chisholm Tales project. Historian Helen and artists Hilary and Jill Fordham will be working with local residents and schools to illustrate the local history and create artwork for the Chisholm Trail hoardings in Abbey.
To stay in touch with events and to add your own local memories and stories to the Chisholm Tales, please 'like' our Chisholm Trail facebook page
More about the history of the Leper Chapel here.
More information of the Chisholm Trail here.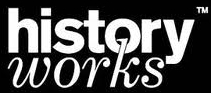 » Work with us