Big Wednesday On Coldham's Common
We had a fantastic time on Coldham's Common (in the area closest to the Abbey Pool by the BMX track) at the start of the summer holidays on Wednesday 2nd August for an afternoon of FREE ACTIVITIES to celebrate National Play Day when Historyworks teamed up with ChYpPS, Cambridge Uni Museums and Abbey People and others to provide a huge variety of FREE activities and refreshments for local families to enjoy including Geocaching, Birds of Prey, Street Games and tons of crafting and flight-themed crafting and face-painting!
Historyworks focused on 'Active Abbey Adventures' for the 4th funded event under their Cambridge City Council 'Walking and Cycling Promotion Grant', and Historyworks team members showed the geocaching trail with a new map and scavenger hunt around Coldham's Common to encourage young people and families to explore the lovely spaces on the Common and win toy prizes! Children and families enjoyed finding the owls hidden around the Big Wednesday gazebos and finding out about the pterosaurs that lived on the Common and how this exciting was found! Helen focused on the history of the area and booked the Raptor Foundation with their birds of prey and with help from ChYpPS we made Pterosaur puppets and Pterosaur gliders to remember the flying lizards who flew over the Common in the Jurassic period and left evidence of their living in the area in great numbers. Mario showcased geocaching and demonstrate the range of cache recepticles and toys you can swop and help the public set their phones to use the trail we've made, with a clue-based scavenger trail in sight of the Historyworks stall for primary-aged children to do and win toy prizes. Tizzy was overseeing the badge-making activity with the support of ChYpPS team members for young people to make badges, so that they could have a badge to keep and a badge to put into a geocache box, to encourage their engagement with the geocache trail around the Abbey area. We spoke to lots of people about geocaching and many families took a great interest in the trail, with some having tried geocaching on holiday or in other areas and others having never heard of it before and taking a leaflet about the route and downloading the free app so they could go exploring!
For crafts, we had Cambridge Scrapstore to making butterfly and bird wings, Historyworks making owl puppets, and glider-making and pterosaur-making at the Historyworks stall. Also, Abbey People had a mosaic-making stall, with Hill n Jill leading participants to make a mosaic in the shape of wildlife round in the area, including a flying pterosaur to decorate one of the benches on Coldham's Common. In addition, Abbey People had the Youth Group run their tuck shop and the opportunity for people to sign-up to participant and volunteer in their activities.
In addition to the Historyworks stalls, there was a Cambridge University Museums set of activities with a flight theme, and lots of fun with handling museum objects. We've also had a space for a large sports zone on Coldham's Common which had performers to teach everyone to participate in Cambridge Community Circus and the Sweeper challenge within the main field by the BMX track, and then on the edge where space is needed there was tons of fun stuff including PING, Street Games, a Decathlon, and an athletics challenge! Cambridge Food Cycle also very kindly provided healthy snacks including apples and bananas, which were very much enjoyed and also used to make smoothies on the Outspoken Smoothie bike, which children and adults alike had great fun getting active and pedalling in order to make their own smoothie!!
ChYpPS had an under-five tent, a giant bubble interactive stall and a face-painting tent for pre-school children to enjoy with their families. The was great fun and both old and young came in great numbers to have a fantastic time exploring all the free activities, despite the rain coming later in the afternoon!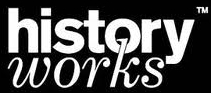 » Work with us